New Music Selection: Indie R&B Songs You've Never Heard Of But Can't Resist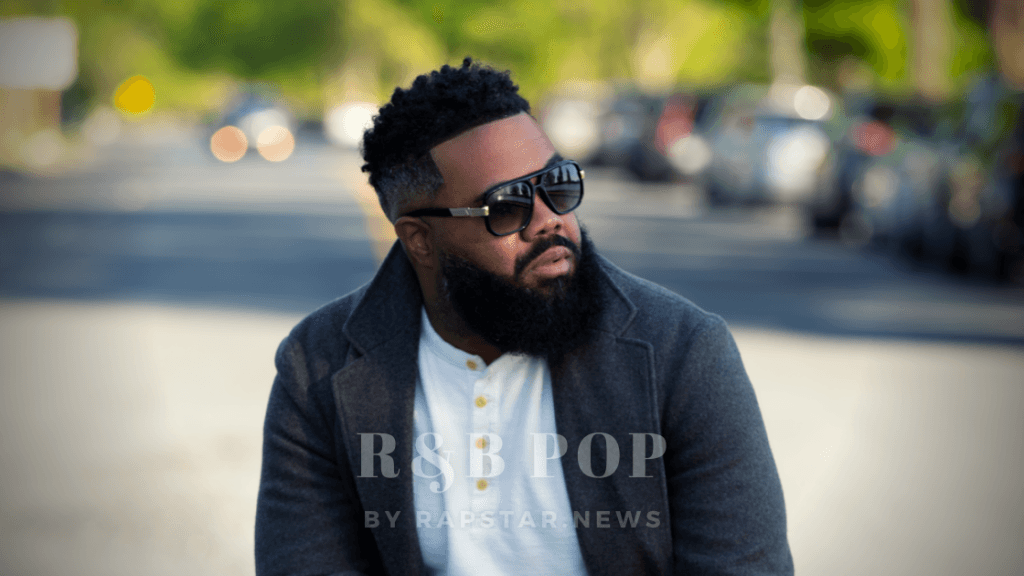 New music always surrounds you, some of it you know, some of it you don't. Most of it goes in the digital bin because it's impossible to listen to it all. Every now and then, there's something that really catches your ear, and that's what we are talking about here!
It's time to update your playlist with these amazing indie R&B songs that you can't resist. As we all know, an indie song is something independent. So it doesn't include artists that belong to major labels like what you normally hear on mainstream radio. As indie music gets more attention and popular, indie R&B songs have started to gain a lot of traction and now is the right time to explore it.
A lot of people think that in order to be successful, you need to have a large following. But this isn't necessarily the case.
It's about providing people with genuine content that can connect with their souls. The independent artists are doing it in a very good way.
There is something very emotional about indie R&B music that connects with the audience. Some are love songs, some are funny, some are sexy, but all of them combine R&B and EDM, or Hip-Hop, Rock, Folk, and the list goes on. However, what's most important is that we truly love them all.
Let's start exploring the indie R&B scene more often, as you are surely losing out on high-quality music and being influenced by mainstream sources about what is really good music. Good music is what you will hear now!
You can listen to our full playlist which contains the artists' music, and know more about the artists by scrolling down the page.


---
1) UNA JENSEN – Making Moves
UNA JENSEN, a Los Angeles-based singer and songwriter, has released her new single "Making Moves". The song is a fresh take on the R&B genre, with its pop-driven vocals and alternative sound.
The indie artist is known for her unique style of combining R&B with more modern genres like pop and alternative hip-hop. Her latest release is no exception, and it's a partnership with Krista Youngs.
The track has a smooth and warm sound that blends well with the vocal performance of UNA JENSEN, who has an incredible range. The lyrics are simple but effective, conveying an uplifting message of perseverance in the face of adversity and success through hard work: "I'm my obsession". It's the boss lady speech!
The song can be streamed on Spotify, where you can follow her. You can also visit her YouTube for more info about upcoming events or to subscribe to her channel!

---
2) DANNY B THE AIRHEAD – Start Again
Danny B The Airhead is an independent artist from Essex, England. He recently released a single called "Start Again." The song is a blend of afrobeat, dancehall, alternative R&B and a hint of hip-hop.
It features a catchy chorus and an auto-tuned verse that sounds like a proper love song to me! Overall, "Start Again" is a fun Afrobeat-R&B tune that will have you dancing around your room or at least bobbing your head along to the beat! Give it a listen at his Spotify profile.
This single is a great example of the new sound coming from the British pop culture scene. There are many different genres being mixed together to create something totally new and exciting. The independent producers have the freedom to try out different music styles.
I would definitely check out this track if you are looking for something different to add to your collection! Make sure you listen to his portfolio, check out his website and follow him on Spotify.

---
3) MEADOWHIP – Am I Broken
If you're into alternative pop, indie R&B, neo-soul, or just good R&B in general, then you should check out the single Am I Broken by Australian artist MEADOWHIP.
This song is a unique blend of contemporary pop and R&B culture with a hint of soul. The vocals are smooth and powerful, and the instrumentals are well-composed. The backing vocals are amazing as Mariah Carey would have on her songs.
The lyrics are evocative and full of emotion. It's about you discovering that you are the problematic one in your relationship. That's a topic that I never heard in a song, it drives curiosity for sure!
MEADOWHIP has been getting lots of attention lately due to her unique style of R&B music—producers from PopHits.Co described it as "contemporary neo-soul"–and she deserves all the acclaim she's getting!
If you're looking for something new to listen to this month, check out MEADOWHIP, visit her website to find out more about her music, and follow her on Spotify!

---
4) ADRI-ANNE RALPH – Follow You Anywhere
R&B Pop music is more than a genre. It's an experience. It's a lifestyle. And when you listen to the new single from ADRI-ANNE RALPH, you'll know exactly what I mean.
The artist and songwriter have created a sound that combines elements of dark pop, alternative, indie R&B, and trap, but it's not just about combining sounds—it's about creating something that feels like an anthem.
In fact, "Follow You Anywhere" feels like the type of song that could play in the background at any party in America right now. It's very pleasant to listen to and feel the emotional vibe. It's made by high-quality professionals and is a partnership with the hip-hop group Streetburnerz Productions.
Besides being a song about Christianity, it's not traditional, it's innovative and has an ability to get amazingly involved with the listener's perception. God bless this angel singer, He is for sure speaking through her incredible voice. Amen!
Check out ADRI-ANNE RALPH on Spotify, follow her and visit her website to see when she's performing near you!

---
5) JOSY B – Crybaby
JOSY B is an indie pop artist who's been making waves in the independent music scene with her single "Crybaby." This track is the perfect combination of dreamy, relaxing beats and haunting vocals that will make you want to listen to it on repeat.
I first heard JOSY B when the PopHits.Co team sent me a link to her song "Crybaby." The first thing that struck me was the song's instrumentals—they're so relaxing!
The beat is super chill and the vocals are soft and soothing, but not too much so. They have a bit of an auto-tuned quality, but in a way that adds rather than detracts from the overall effect of the song.
JOSY B's sound has been described as alternative R&B, which makes sense when you hear her songs—they definitely have some elements of hip-hop and pop music in them but they also feel very different from most pop songs out there today.
If you like R&B Pop or just good music in general then check out this track! Visit her website and follow her on Spotify.

---
6) DESMOND PARSON – Love You For Life
If you've been looking for a new artist to follow on Spotify, we have a recommendation for you. Desmond Parson is an indie R&B singer-songwriter from Washington D.C., and his single "Love You For Life" is just what we've been waiting for.
The song combines dance beats with neo-soul sounds and lyrics that will have you swooning in no time. The song's chorus is especially catchy—you'll be singing along before you know it!
We also love how effortlessly it blends elements of pop and alternative with the classic R&B sound. It's like a breath of fresh air in an increasingly crowded genre, which makes it all the more exciting and enjoyable.
If you want to check out more of Desmond Parson's music, visit his website and follow him on Spotify today, you will not regret it!

---
7) ELION MELODY – Red Mercedes II
If you're a fan of contemporary R&B, you'll love this song. ELION MELODY's Red Mercedes II is an easy-listening song that has a lot of soul and emotion. The lyrics are relatable and the melody is catchy. It's like a love song for the millennial generation—it's nostalgic yet modern, and it captures the spirit of R&B in an authentic way.
ELION MELODY's voice is smooth but casual—like he's singing in your living room or bedroom (depending on whether you're single or coupled up). You can definitely tell that he has US hip-hop culture influences because his music sounds like something Drake would sing if he was into R&B.
As much as I love hip hop, I think this is a great departure from what we're used to hearing from artists like Kendrick Lamar, for example.
If you're looking for something to include on your best ones' playlist, to relax after work, or for a special moment with your loved one, this song will do just fine! Check it out, visit his website and follow him on Spotify.

---
8) WRASH HEED – Cry
WRASH HEED is a Nigerian afrobeat-R&B singer, producer, and songwriter. He is based in Lagos, the capital city of Nigeria.
His single Cry is an example of afrobeat, which is a genre that combines African rhythms with pop or hip-hop. It's also an example of world music, which refers to music outside of Western culture.
African music is getting popular and platforms like the music news portal AfroMusic.News is starting to open a new gateway for African artists to gain the world.
The track starts out with soft guitar chords before launching into a catchy beat that will make you want to dance around your living room! We loved every little beat of this track.
The lyrics are sung by WRASH HEED himself and they're about love lost—but in a good way! He has such a beautiful voice that it almost sounds like auto-tune but without it being too overused or fake sounding like some other artists tend to do these days.
If you're looking for something relaxing after a long day at work then this song might be just what you need. It's good to dance very close to your partner and slowly, try it out! Check his portfolio, visit his YouTube channel and follow him on Spotify.

---
9) ORI SHLEZ – The One
I'm a big fan of R&B music, and I recently discovered this artist called ORI SHLEZ. His song "The One" is my new favourite jam! The producer is doing some partnerships with consolidated and new artists. This track is a collaboration with the singer Joy Ng.
Ori Shlez is an Israeli singer-songwriter who produces his own music under the name Ori Shlez. He's been performing and producing for many years, so it's no surprise that he knows how to make good music.
The single "The One" is an R&B tune with a hint of a hip-hop beat, beautiful and smooth female vocals that are perfect for relaxing, closing your eyes and feeling the music effect that is amazing.
It has a lo-fi vibe that reminds me of Neo-Soul music from the 2000s, but with more contemporary touches like electronic beats and soulful vocals.
If you're looking for something new to listen to on Spotify follow and check out Ori Shlez's portfolio today! Visit his website and get updates about his art.

---
Eager to embark on a rhythmic exploration that grooves through the diverse realms of Hip Hop, the soulful sounds of…
About Author