A rap music playlist to play when you are in the mood for the sounds of fresh hip-hop and good old-school rap. This Rap Music Playlist will build on your hip-hop collection.
Hip Hop Culture and Rap Music are two of the most popular genres of music today. They have been around since the 1970s and have evolved into a global phenomenon that everyone can enjoy. The rap scene has seen many artists over the years, but there are still many more to come.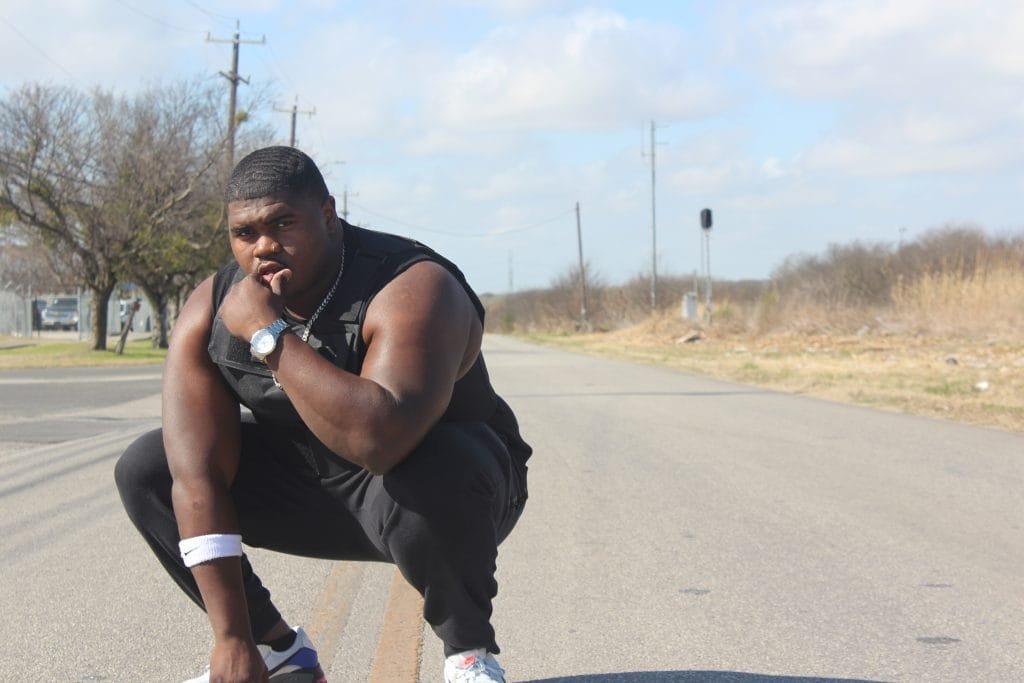 There are many independent artists who are not signed with any record labels and therefore do not receive any financial support from them. They must rely on their fans to support them financially through purchasing their music or merchandise, but most importantly they need to be heard by as many people as possible so they can continue making music.
You can listen to our full playlist which contains the artists' music, and know more about the artists by scrolling down the page.


---
1) ELI LADON – Lighting My Way
In addition to his unique sound, Eli Ladon combines melodic beats with introspective lyrics that explore themes such as self-discovery, spirituality, and mental health in a manner that is sweeping the industry by storm.
Eli Ladon's unique sound combines melodic beats with introspective lyrics that explore themes of self-discovery, spirituality, and mental health. In addition to his captivating voice, Eli Ladon also boasts a touch of vulnerability in his delivery, which glides effortlessly over the dreamy instrumentals.
His flow is smooth and effortless, allowing listeners to be drawn into the song. It is clear that his lyrics are heartfelt and raw, touching on personal experiences and emotions that many people might be able to relate to.
Eli Ladon's music is a refreshing take on rap, pushing boundaries and challenging expectations with his unique sound and uplifting message. Eli Ladon is set to become one of the most exciting new artists within the music industry in the coming years.
If you like this song or just want to hear more from ELI LADON (the artist), check out their website or follow them on Spotify!

---
2) PROKLAIM – Somebody
If you're looking for a dose of good old-fashioned hip-hop with a political twist, PROKLAIM's latest single "Somebody" is for you.
Unlike the current market trends, Proklaim is simply carving a niche and changing the sound of hip-hop in a way that is completely unique to them.
"Somebody" is the newest release from Namibia's PROKLAIM. It's an edgy anthem that includes strong male vocals and a catchy beat that will have you singing along in no time.
And maybe that's why this song is so good—it's just one option among many. It reminds me of the boom-bap days when hip-hop was really raw and gritty and didn't try too hard to be something it wasn't. This track is super catchy: it will get stuck in your head all day long! But then again… maybe that's exactly what they're hoping for!
Check out his website and follow him on Spotify so you can be up-to-date on all things

---
3) IKONIC TAE – Maxine
If you're looking for a new artist to listen to, we have a suggestion: check out IKONIC TAE. This talented rapper is based in the US and has been making music for some time now. His newest single, Maxine, is an incredible example of his abilities.
The song has a classic sound to it, with male vocals and a beat that feels like it could have come out of the 90s. It's got a nostalgic feel that will make you want to get up and dance!
In Maxine, there is a storyline that follows an 80s vibe, about an 80s gangster who falls in love with an undercover police officer, named Maxine, who also falls back in love with his gangster lover.
However, both the gangster and the undercover police officer know that love cannot be possible because of their very different lifestyles. IKONIC TAE is known for his unique take on US culture and his ability to draw from different influences and make them into something new.
You can check out more of IKONIC TAE's music on Spotify or visit his website for more information about him!

---
4) 888MOMENT – Tokyo Drill
The rapper 888moment from Maryland and the rapper SG SLAV from Toronto have teamed up to release their latest song "Tokyo Drill." The song is a hard-hitting alternative hip-hop track that features a heavy 808 beat that's reminiscent of a drill beat.
In this song, both artists showcase the raw talent and unique styles of both artists, as it is the first track off of their upcoming collaborative album Demonz 2.
With a strong beat that blends elements of drill music with alternative hip hop, "Tokyo Drill" is an energetic track that embodies the duo's ability to seamlessly blend their distinctive styles with powerful lyrics. The track features powerful lyrics that showcase the duo's ability to seamlessly blend their distinctive styles with one another.
If you're feeling what MARTY has to offer, check out his Spotify and SoundCloud so you can listen to more of his work!

---
5) CHISOM – Bracelets
As part of the album 'Bracelets', Chisom depicts the captivity of materialism while at the same time seeking to appreciate the finer things of life as well.
It boasts a collection of twelve soulful numbers, each of which displays Chisom's adept lyricism and his unbeatable style of afro-pop hip-hop infused with afro beats.
In his new album, Chisom adopts the metaphor of bracelets for handcuffs, which is a metaphor he valiantly adopts to illustrate how he breaks free of the shackles of society.
In his 'Bracelets' album, Chisom mixed Hip-Hop with Alternative Hip-Hop, Soul, Afropop, and Afro-fusion to create a distinctive and memorable sound that will make you remember him.
The album has a nostalgic classic sound that will have you reminiscing about the good old days, and it's perfect for any party playlist. You can listen to it on Spotify or visit his website for more information!

---
---
6) JIN SHIN – Grateful
The UK is a place where music is always on the move. From the early days of garage music to the current sounds of grime, British artists have been at the forefront of global music culture.
Now JIN SHIN, an independent artist from London, is taking his own spin on dancehall/rap/soul with his single "Grateful".
"I have had feelings of lack around money, self-awareness, and self-control dominate my consciousness until I decided to dedicate myself to creating positive habits in 2023." – Jin Shin shares.
The beat itself is super edgy but still accessible and catchy. The lyrics are honest and raw, giving you an insight into the life of the artist. And while most rap songs are about money or cars or women, this one is different.
There is a personal shift in consciousness that Jin discusses in his first single 'Grateful'. The song is a testament to the strength he gained through facing adversity, which makes it a truly special song for him at the beginning of his career since it represents overcoming adversity.
You can follow him on Spotify, he'll be surely dropping more tracks soon and we can't wait to hear more from him!

---
7) KNOLLY BOY 2K – Runnin
The rap genre has changed a lot over the last few years. From the days of Easy-E and Wu Tang Clan to modern artists like Yeat or Destroy Lonely rap music has moved from deep, dark-heavy music to more party, fast and grimier lyrics.
Knolly Boy 2K mixes both and it stays insanely timeless, Hip-Hop arguably became a music genre where music is deeply thought about to the minimum detail; flow, lyrics, delivery, storytelling and even beat, Knolly Boy has everything of it to become great.
It is in his song that he captures the passion and exhilaration of those who are riding through the streets with an essence of abandon in their hearts.
Knolly Boy believes that there is still enough room for a new voice and perspective to emerge in this genre even though one of the biggest newcomers recently: Meek Mill, has certainly made a name for himself in this field.
"Runnin'" is precisely the type of track that is able to capture the raw energy, excitement, and rebellion of the biker culture, and he is confident that it will ring a bell with anyone who is hungry for adventure and rebellious thought.
I think this artist is someone who we should pay attention to. Follow his Spotify, and visit his website also!

---
8) MEDSE – Hounds
MALMÖ, Sweden. MEDSE is a rising star in the world of techno, grime and rap. His single Hounds has been making waves with its super catchy beats, deep vocals and nostalgic Scandinavian vibe.
There is a great sense of wit in this semi-dark, but with a huge grain of humour embedded in the lyrics, rap Grime song that will make you not only want to dance but also make you laugh at some of the lyrics attached to it.
Hounds is a track that fuses trap and grime elements with hip-hop beats, making for an edgy dance anthem that will get you moving whether you're at home or at the club.
This track has been described as "super edgy" and "super catchy" by several reviewers—and it's easy to see why: it's got an aggressive edge to it that makes for an exhilarating listen.
You can check out his website for more information about his work or follow him on Spotify if you want to keep up with what he's doing next!

---
9) DAMAGE MEDIA GROUP – Come To DMG
If you've been looking for a new sound, look no further. The United States-based hip-hop group Damage Media Group is here, and they're bringing USA-based culture with them.
A collection of the best new trending artists from Memphis, TN, "Come to DMG" is a hip-hop compilation that is made up of banging hits and true hip-hop.
In my opinion, this album is the perfect combination of what the rap world looks for in an album. Throughout the whole album, you will be able to feel the artists' perspective on their music and the way it reflects the city of Memphis, Tennessee.
As Memphis was a reflection of "Horror Rap" at some point in time, Damage Media Group really changes that outlook to a new style of rapping, it seems like it has been done, but it is its comfortability that gives the sense of nostalgia, it's a safe style of rapping but it sounds amazing, especially coming from them!
There is no doubt that you will enjoy this release, as it features high-quality audio, booming 808s, hard-knocking kicks, and sweet melodies that will surely please you. Check it out, visit their website, and follow them on Spotify!

---
10) JOHO – Black American Scumbag
JOHO, the rapper from Houston, TX has released his new album Black American Scumbag. The album is a mix of commercial pop and hip-hop with a hint of rap rock.
There is no doubt that this is one of the best albums of the year. Spanning a wide range of genres and styles, it showcases a worthwhile musical journey that deserves your attention.
JOHO's style is very unique and the lyrics are very well written. You can tell that he put his heart into this album. JOHO's sound is a mix of commercial vocal dance-pop and US rap, with a little bit of rock thrown in for good measure.
The album features an eclectic mix of pop and rap tracks that will appeal to fans of commercial vocal dance music as well as fans of more traditional rock music.
If you want, you can check out his website, and follow him on Spotify so you don't miss any of the information about him!

---
Rappers have been at the forefront of the United States culture since its inception. The history of rap music is…