The goal of this article is to make you aware of some dope music created by independent artists. These artists are creating music that they love and are excited to share with the world. We hope you will enjoy reading this list of rap music as much as I enjoyed putting it together.
The Hip Hop community is a thriving, diverse and exciting culture. The independent artists who are part of this community are constantly creating new, innovative music that keeps the scene fresh and interesting.
In this article review, we'll be looking at some new releases from some of our favourite independent artists. We'll discuss how these artists have created their own unique sound and how their music sets them apart from the mainstream.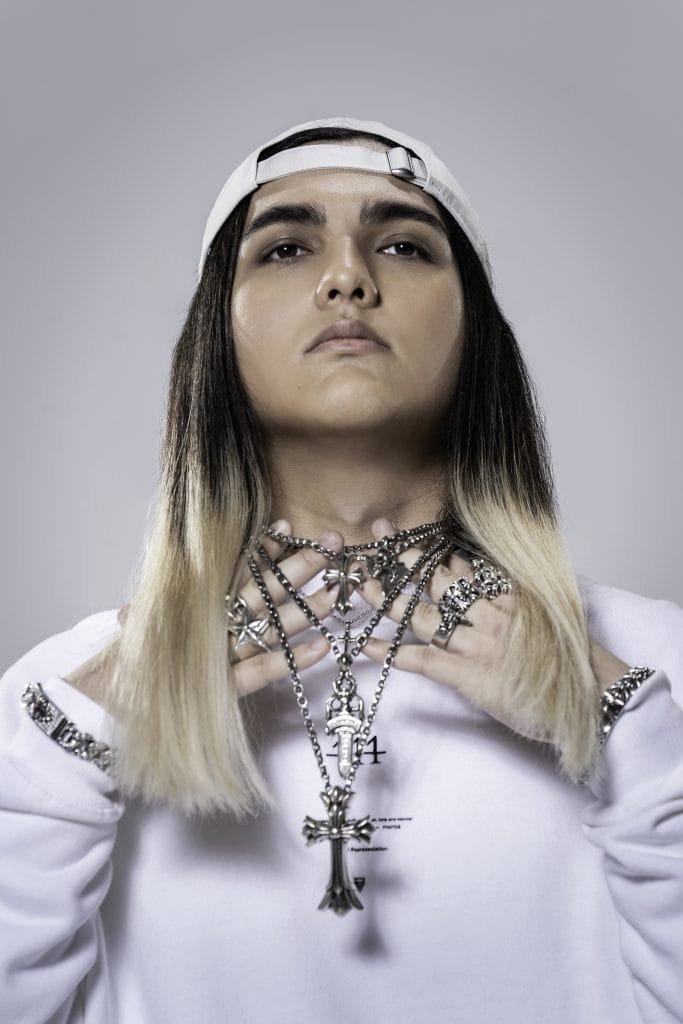 Dici releasing Champagne Showers
The single is one of those songs that will get stuck in your head and make you feel like dancing! It's very catchy and is sure to be enjoyed by anyone who likes hip-hop and pop.
We'll also talk about why these artists are so important to our culture, what they mean to us as fans and why we think they deserve more attention from the general public.
You can listen to our full playlist which contains the artists' music, and know more about the artists by scrolling down the page.


---
1) WOWASHWOW – Class Enrollment
WOWASHWOW is a promising young artist from Los Angeles, California. She's been making waves in the music industry with her popular single Class Enrollment.
Her sound is a combination of commercial pop and hip-hop with dance influences that infuse fun and upbeat lyrics with R&B undertones. She brings a fresh new approach to traditional styles by adding her own spin to them.
Wowashwow is not only a rapper who has unbridled bravado because of her no holds barred, unapologetic rhymes, but she also has a flair for the theatrical and a flair for freestyle fluency that is so fierce that it threatens the male-dominated hip-hop scene.
While in the middle of a stressful text conversation during a studio session in which boundaries were being set while burning beats were being laid, the idea of "Class Enrollment" came into fruition to bring us an anthem that would serve to eliminate any negative energy and elicit a sense of pride and self-confidence.
If you're interested in checking out more of Wowashwow's music, visit her website or follow her on Spotify. I've included links so that can get started right away!

---
2) BLOODLIN3 – Please Don't Bother Me
BLOODLIN3 is a trio from El Paso, TX. and Paducah, KY. that has a sound inspired by the US-based culture. What they do best is a rap over Hip-Hop beats with their impressive flow and catchy lyrics. They have a very unique style that sets them apart from other artists in the industry.
'Please Don't Bother Me' is about a vibe everyone feels from time to time, but that feels a little different from person to person. There are three verses in this song which represent the way each of them wants to be left alone.
In the first verse, Reinman Quiji wants to keep to himself, in the second verse, 2Severe becomes more aggressive if he is not left alone, and in the third verse, Mallachi, references a toxic relationship.
Overall this single is a great addition to any music library and should be checked out by anyone who loves rap or hip-hop music! Check their website and follow them on Spotify!

---
3) BEN FLEXIN – Angel Year EP, Vol. 1
The artist Ben Flexin is making waves in the music world with his latest EP release, Angel Year EP, Vol. 1. The EP has an amazing sound that blends boom bap with gangsta rap and soulful vocals to create a unique blend of classic rap and hip-hop.
"I am a Long Island/NYC-based rapper and producer. I've made music for a long time but this is my first release. Everything was completely done by me (i.e. production, songwriting, recording etc.) except the final mix and master."
The song I find my favourite on the EP is "Jamaica Ave". It reminds me a lot of Joey Bada$$, one of my favourite artists. The lyrics are fun and well-written and they suit the flow very well too!
If you haven't listened to any of BEN FLEXIN's music yet, I highly recommend checking it out! You can visit his website or follow him on Spotify if you want to keep up with all of his latest releases.

---
4) TY BRASEL – TRANSCENDENT
The music scene is a flutter with the sound of hyper pop. The genre has been around for a few years now, but it's really starting to make waves in the mainstream. Hyperpop combines pop, r&b, and hip-hop into one big melting pot of ear candy that's sure to get your head bobbing and your body moving.
Ty Brasel, an IVAV recording artist, is thrilled to share the release of his fourth album, TRANSCENDENT, which was out on September 23rd. A new record from Brasel brings new energy to his signature blend of rap, R&B, and pop, which he has mastered over the years. It was produced by Dove Award-winning engineers Dirty Rice, Joseph Prielozny, and JuiceBangers.
It features all the staples of a hyper-pop album—heavy beats, auto-tuned vocals, and catchy choruses—while keeping things fresh with its unique blend of genres.
My favourite song from the album is "FAITH". It's a calm and relatable track, its very relaxing also. I find it very fitting for a late-night car ride or just a music session at night!
You can listen to Transcendent on Spotify or visit TY BRASEL's website to learn more about this talented artist and his music.

---
5) PRETTI EMAGE – First Place
The music industry is full of talented artists, but not all of them get the recognition they deserve. Today, we are going to tell you about PRETTI EMAGE, an independent artist from Tampa, FL who just dropped a new single called "First Place."
This song is a great example of how a female rapper can use her voice to create a catchy track that's perfect for your next party playlist.
First Place has everything you need: it's hip-hop, and rap and features catchy vocals that will have you singing along with the first listen. It also brings together elements from both US and international cultures into one song that feels like home no matter where you're from.
If you haven't checked out this song yet, don't wait any longer—visit their website and follow PRETTI EMAGE on Spotify to stay up-to-date on future releases!

---
---
6) DAX – The Devil's Calling
Dax is a hip-hop artist from Wichita, Kansas. He has been making music for over ten years, but has only recently started to gain some traction with his complex hip-hop anthem "The Devil's Calling."
The track itself has been described as an anthemic rap song with cinematic elements. DAX uses his voice and lyrics to tell the story of how in December 2020, Dax wrote a song in response to an episode of sleep paralysis he suffered
Dax's music is political hip-hop that focuses on US-based culture. The lyrics are very cinematic and tell a story with a beginning, middle, and end. There are some clear influences on other artists such as Kanye West and Jay-Z (who have collaborated together multiple times).
If you want to hear more from him, Check out his website, and follow him on Spotify to listen to his other songs, which are a lot!

---
7) STEVE N' CHRIS – REMIX KINGS Mixtape
STEVE N' CHRIS is an independent artist from Fort Lauderdale, FL. His new mixtape, REMIX KINGS Mixtape, is a collection of re-imagined versions of classic tracks.
The debut mixtape of Steve N Chris' REMIX KINGS series shows that these two artists are the next wave of the Pro-Human movement. In addition to remixes of some of the biggest artists such as DJ Khaled, BABYFACE, LIL BABY, TEMS, DIDDY, ELLA MAI, and METRO BOOMIN, they also demonstrate how they are capable of taking any song and making it better than the original.
My favourite song from this Mixtape is "jimmy cooks – REMIX". It's one of my favourite songs from Drake and Steve n' Chris made it their own and I think it's just amazing, definitely another level of imagination!
There's also a music video for the song "God Did – REMIX" that I think is amazing, the background that they used is genius, and the theme of the music video are also very interesting!
If you're looking for a new sound that will appeal to both young people who grew up listening to hip-hop and R&B but also those who have never heard anything quite like it before then this is definitely an album worth checking out.
Follow them on Spotify and also visit their website, so you don't miss future releases!

---
8) JUNK – They Call Me Old Man
JUNK is an independent duo/band from San Diego, California. Their new single, They Call Me Old Man, is a throwback to the golden days of hip-hop and jazz. This track is a little groovy and a lot funky, with a smooth flow and catchy beat that will be stuck in your head for days.
Junk's single "They Call Me Old Man" is political hip-hop at its best. Featuring powerful vocals and clever lyrics that create an exciting story, this song will be stuck in your head all day. It's a must-listen if you're looking for something catchy, fun, and full of meaning.
As a response to someone who made an aggressive comment to a member of the band, this single was devised by the band JUNK as an answer to that individual. There is no guarantee that you can always trust what you see on the surface, so don't judge a book by its cover.
In any case, what is old anyway? What age is that? In order to create this song, JUNK used the same genre-bending Jazz Funk style that only they are able to deliver to you with the song: They Call Me Old Man.
If you're looking for an original sound that mixes together different styles of music like hip-hop and jazz, then check out Junk's new single They Call Me Old Man on Spotify now! And visit his website also!

---
9) LUKX – Hello
LUKX is an independent artist from Belgium, and his new single "Hello" is a perfect example of what this young singer does best: commercial pop music.
It's time for Hip-Hop/Pop artist Lukx to be back with a brand new chill, catchy hip-hop/pop release entitled 'Hello'. As a father-son production team, Lukx's project is a result of a small home studio in Belgium which is home to a father-and-son duo that produces creative releases straight from their studio.
The song 'Hello' explains what it is for a person to get up in the morning of every day in the course of his or her life. An energetic bouncy instrumental with a catchy hook that goes through the everyday thoughts of life.
"Hello" is an excellent example of commercial pop music that's made in Europe, with influences from hip-hop, soul, R&B, and disco. It's a great listen whether you're looking to dance or just sit back and relax after a long day at work!
If you're interested in checking out more of Lukx's music, visit his website or follow him on Spotify. I've included links so that can get started right away!

---
10) DICI – Champagne Showers
DICI is an independent rapper from Miami, Florida. He recently released their new single Champagne Showers, which has gained a lot of attention in the mainstream media.
His latest single, Champagne Showers, was released on February 17th via his own record label DICI Records as the first in a pentalogy of singles he released in 2022.
His musical arsenal has accumulated over 2 million Spotify streams in 100 countries and over 4 million views on his professionally filmed and produced YouTube videos, making it the latest addition to his arsenal of melodic hip-hop anthems.
The single is one of those songs that will get stuck in your head and make you feel like dancing! It's very catchy and is sure to be enjoyed by anyone who likes hip-hop and pop.
If you want to check out DICI's other songs, visit his website. You can also follow him on Spotify!

---
Eager to embark on a rhythmic exploration that grooves through the diverse realms of Hip Hop, the soulful sounds of…
About Author