Beat Brilliance: Unearthing Hip Hop, Boombap, and the Raw Energy of Drill
Eager to embark on a rhythmic exploration that grooves through the diverse realms of Hip Hop, the soulful sounds of Boombap, and the unapologetic beats of Drill?
Dive into our music review article—a rhythmic adventure teeming with fresh releases, groundbreaking artists, and a scrupulously curated playlist.
We begin our melodious journey at the epicentre of Hip Hop culture, spotlighting the voices that infuse life into the genre. As we delve deeper, we discover the pulsating Boombap scene, where producers cultivate a fusion of jazz samples and hard-hitting drums, shaping their unique music style. The raw, captivating energy of Drill music completes our exploration, introducing us to artists whose lyricism and beats make a lasting impression.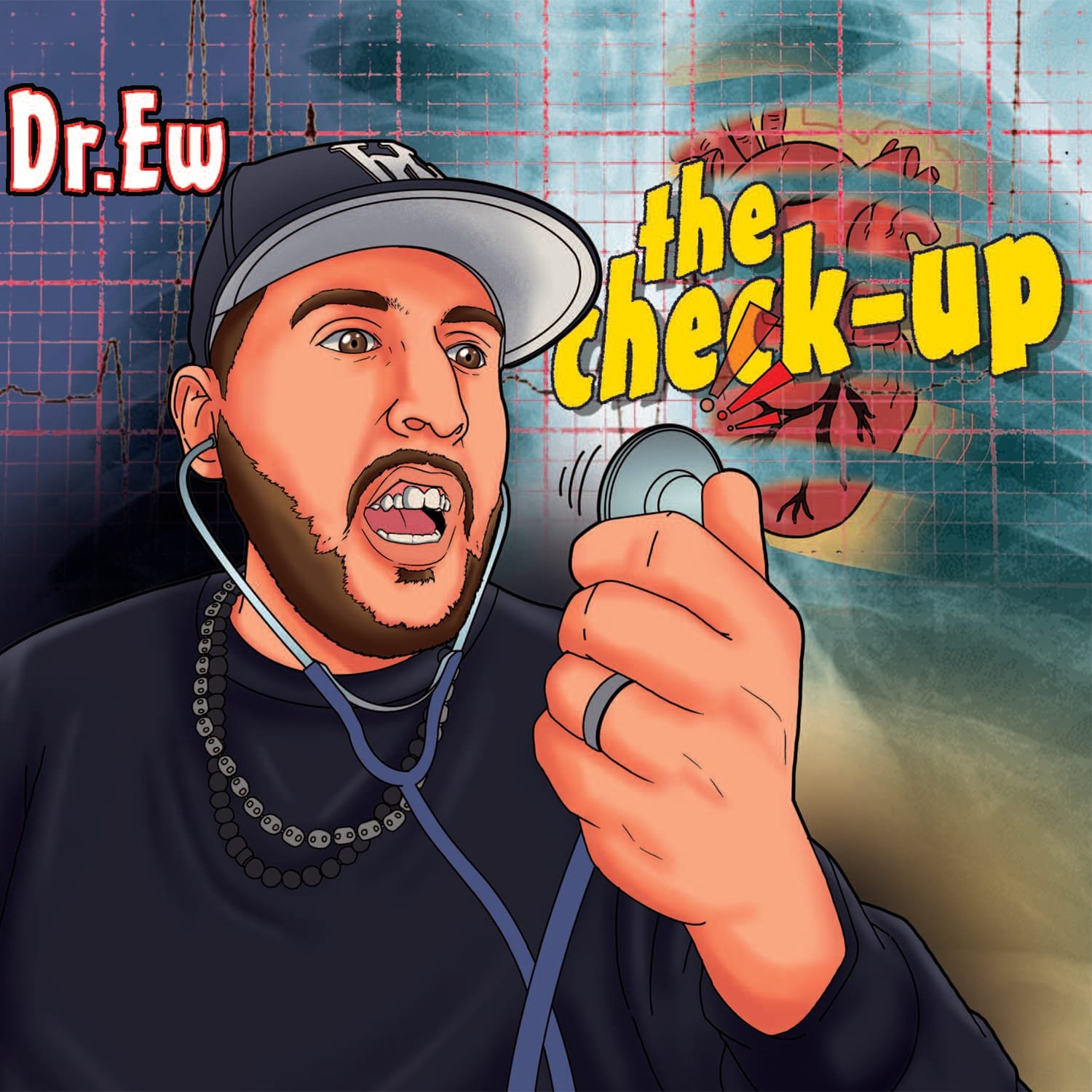 DR. EW releasing The Check-Up
Riding the wave of US RAP effortlessly, the artist manifests a distinct voice, adding layers of complexity to the US-based culture of independent music.
Curious to uncover the many layers of these genres? Check it out, follow the artists on Spotify, and immerse yourself in our finely-tuned playlists. 'Beat Brilliance' guarantees a remarkable auditory experience waiting just around the corner!

---
1) BREON S.Y.N.D.E.L – Cash Out Freestyle
Immerse yourself in the rhythm of Brooklyn, United States, reverberating to the beats of independent artist BREON S.Y.N.D.E.L. His single, "Cash Out Freestyle," embodies a unique fusion of US rap and hip-hop, showcasing his articulate competence in twining these genres with dexterity. He manifests absolute command over his male vocals, reminiscent of the virtuosic tones of the hip-hop legends, Kendrick Lamar and J. Cole.
Punctuated with bouncy melodies, "Cash Out Freestyle" metamorphoses into a perfect party record, an electrifying anthem designed for the exciting ride to that chic event or the buoyant pre-game session. In WoodNotes Wild, BREON S.Y.N.D.E.L says, "My music promotes a US-based culture, a free-flow of unscripted emotions amplified with autotune." Definitely, his single idealizes this sentiment, distilling an infectious blend of emo rap.
Endow yourself with the persuasive charm of this track. Witness the heights to which this Brooklyn-based artist is soaring – visit the artist's website, follow BREON S.Y.N.D.E.L on Spotify, and listen to "Cash Out Freestyle" in our playlist.

---
2) ERIC COHEN – On The Edge (choir Version)
From the heartland of the United States, Kansas City, emerges a promising independent artist, Eric Cohen. His latest single, "On The Edge (Choir Version)" is a unique blend of Christian Gospel and US Rap, bustling with quirky Hip-Hop beats and potent male vocals. His melding genres is a stroke of brilliance.
Channelling the Soul of legends like Marvin Gaye while incorporating the rhythm of well-known Hip-Hop artist, Kendrick Lamar; Cohen has created a soundscape that sets him apart. "His music resonates within like a beacon of luminous soul," said a notable music critic. Contrasting micro-elements of different genres, his style adds a fresh note of distinction to the US Based Culture.
For a harmonious amalgamation of energetic Rap and Easy Listening, you must delve into Cohen's music. Follow him on Spotify, you'll be richly rewarded with authentic, soulful compositions. So, check it out, visit his FaceBook, and indulge yourself in our curated playlists.

---
3) LOVE GHOST – Snap
LOVE GHOST, an indie nu-metal band emerges from the US-based culture heartland of Los Angeles with a revolutionary new single appealing to all music lovers. "Snap" – to put it plainly, is a banger. It blends exciting elements of hip-hop with emo-rap, underlining their ability to create sui generis music. And to add more flavour to our musical palate, it incorporates a delicate balance of male and female vocals, both quintessentially impressive.
Inspired by heavyweights of the same genre, like Linkin Park and My Chemical Romance, they've finessed this track into a superb example of the emo-pop rock genre. In the words of a profound listener, it's both "super edgy" and "super catchy,", building an irresistible hook that invites you on an immersive musical journey. Moreover, it presents a trap aesthetic that only a select few can pull off.
The evidence is clear: LOVE GHOST is reshaping the musical landscape, and "Snap" is a true testimony to their unique acumen. So check it out, follow this trailblazer on Spotify, and remember to visit their official website. For a refined taste of independent music like their playlist, be sure to follow suit and share the experience with like-minded music lovers.

---
4) PROKLAIM – LOVE HIGHWAY
Hailing from Windhoek, Namibia, PROKLAIM is a shining beacon of creativity within the hip-hop scene. They have successfully crafted their signature sound with their latest single, "LOVE HIGHWAY." A harmonious blend of classic BOOM BAP and modern Afro Beats, the track stands out as a refreshing take on both life and love.
A prime example of LOFI HIP-HOP melded with top-notch MALE VOCALS, "LOVE HIGHWAY" has been described as "a SUPER CATCHY and SUPER EDGY banger that rivals the excitement of any US RAP or COMMERCIAL POP jam". Fans of artists akin to J. Cole and Chance the Rapper will no doubt appreciate the BEATS woven throughout this vibrant RAP tune.
For a unique and immersive listening experience like no other, we encourage you to check out PROKLAIM's "LOVE HIGHWAY." Visit their FaceBook, follow the artist on Spotify, and add our playlist to your favourites. You won't be able to resist the timeless truths about life and love that this track provides.

---
5) DEORE – Mystery
Hailing from Southampton, United Kingdom, DEORE is a talented independent artist creating fresh, innovative music in the realm of UK rap and hip-hop. His latest single, "Mystery," is a captivating blend of lo-fi hip-hop beats and smooth flows, reminiscent of well-known artists like Skepta and Stormzy. You'll find yourself getting lost in the relaxing, Europe-based culture-infused soundscape that makes DEORE's music truly one of a kind.
As a testament to his artistry, one fan gushed, "I never knew I needed DEORE's music in my life until I heard 'Mystery'– and now I can't get enough." If you're a fan of chillout beats and UK-based culture, DEORE has the perfect combination with his unique take on the genre. His distinctive sound carries the listener away on a relaxing wave of introspective lyrics and mesmerizing beats.
Don't miss out on this amazing independent artist. Visit DEORE's website, follow him on Spotify, and like and listen to our playlist featuring "Mystery." Get ready for an incredible auditory journey that you won't regret.

---
---
6) SOUL CHALICE – Embracing Trauma
From the heartland of the United States, Dover, Delaware, an eclectic indie artist known as SOUL CHALICE arises. Their album, Embracing Trauma, transports you back to the zenith of US RAP with echoes of Boom Bap blended perfectly with touches of nostalgic Hip-Hop. As engaging as their grooves are, SOUL CHALICE packs a punch with a super edgy nod to the US-based culture that birthed its genre-defining sound.
Influences from artists like Kendrick Lamar and J Cole reverberate through the male vocals, beautified by a clear touch of soul. The creative, expressive lyrics wrap around vibrant rhythms, producing a harmonious amalgamation of funk, groove, and neo-soul. It's as if SOUL CHALICE is breathing a distinct freshness into the stale air of the present music scene.
As Q-Tip famously said, "Rap is not pop, if you call it that then stop". But, how about endorsing a refreshing perspective from an indie gem? Check it out, visit their website, follow the artist on Spotify, and like and listen to our playlist. SOUL CHALICE is a must for anyone with a soft spot for rap and the broader US musical culture.

---
7) RICH G – Get Rich Quick
Firstly, the audacious rhythm delivered by RICH G in "Get Rich Quick" is arguably one of the elusively rare gems in the US Rap culture. His stylistic nuances effortlessly coupled with his raw talent are unique and remind listeners of New York's legacy in the genre. Hailing from the birthplace of Hip-Hop, his unprecedented lyrical approach resonates deeply with the audience. Infusing BOOM BAP into his raps like pioneers A Tribe Called Quest and KRS One, gives his melodies an old-school flavor, yet they feel refreshingly novel.
Secondly, one cannot disregard the rich tapestry of Male Vocals this artist has to offer. RICH G's delivery paints a vivid narrative. It's as if "each song is a vibrant storybook, turning sonic pages with each verse", as the artist himself puts it. The quality and verity of his vocal performance are fascinatingly distinct, enhancing the overall perception of his work.
Finally, this self-pouring talent blends beautifully with the US-based culture, oozing a radiant energy that transcends geographical boundaries and penetrates deeply into the soul. With every track, RICH G demonstrates his skill and musicality that takes Rap to new horizons. Enrich your playlist with a visit to his website or a follow on Spotify, and listen to our curated playlist. As the saying goes, music opens up worlds, and RICH G's album is a universe waiting to be discovered. Listen, like and immerse yourself in the remarkable journey of sound that is "Get Rich Quick".

---
8) DR. EW – The Check-Up
In the realm of independent music, emerging from the United States, York, DR. EW strides like a colossus. Their latest release, "The Check-Up", is an amalgamation of BOOM BAP's ferocity and the timeless rhythm of vintage HIP-HOP, evoking shades of renowned artists such as Jay Z and Tupac. Dominating the scene with their male vocals, the artist interlaces raw emotion with infectious beats to forge a unique classic sound. A line worth mentioning, "This music that goes heart-to-heart and soul-to-soul, is the beat of our own drums", sums up their uniquely soulful yet super edgy approach.
Riding the wave of US RAP effortlessly, the artist manifests a distinct voice, adding layers of complexity to the US-based culture of independent music. Infused with lively banger tracks, "The Check-Up" is indeed a cult in itself. Listeners who appreciate the art of rap and the enchanting lyrical tales it can weave will find DR. EW to be an artist who elevates the genre to a sublime level.
Don't just take my word for it, visit their website for an immersive experience, or better yet, check them out on Spotify. Their impactful music is sure to leave a lasting impression. Follow DR. EW and immerse yourself in a unique, edgy musical journey. Furthermore, our curated playlist featuring DR. EW will surely keep you engaged. So go ahead and hit the like button, and be prepared to get lost in an endlessly resonating echo of sublime music.

---
9) PHILLY MACHETE – PARADISE
Immerse yourself in the profound, pulsating world of Philly Machete. This independent artist has uniquely carved his route in the Scandinavian rap scene. Delivering performances and tracks that resonate on a singular, exciting frequency, he is a musical phenomenon grounded in the Nordic Based Culture, yet with a vibrancy, that is super edgy. Philly Machete's latest banger and masterpiece, 'Paradise,' is a testament to his astronomical talent; it's an anthem that nestles comfortably into the hip-hop genre.
His male vocals are akin to Sweden's own sensation, Yung Lean, yet Philly Machete's style is distinctively more audacious. Think drill-infused melodies. As he bends bars over his beats, there's a feeling of a cataclysmic golden age of rap reborn in Lund. His lyrical prowess weaves narratives so intricate and engaging that it leaves the listener yearning for more. "Listening to Philly Machete is like sipping on the most satisfyingly complex cocktail of sound!" – this quote encapsulates the quality of music he is creating.
Close your eyes and let the rhythm sweep you off your feet or stay wide awake and dance to the beat. Either way, you should not miss the chance to explore 'Paradise,' and more of Philly Machete's music. Check it out on Spotify, visit his FaceBook and save his songs and albums to your library. On the horizon of independent artists, Philly Machete is a shining beacon of fearless innovation. Follow the artist's journey on Spotify and like and listen to our playlist, as Philly Machete is on track to redefine the hip-hop landscape.

---
Surely worthy of the spotlight, CMFRT. is a forthcoming independent artist who confidently roots himself in the vibrant soil of…
About Author