From Beats to Reflection: Exploring the Latest Gems in Rap, Chill Rap and More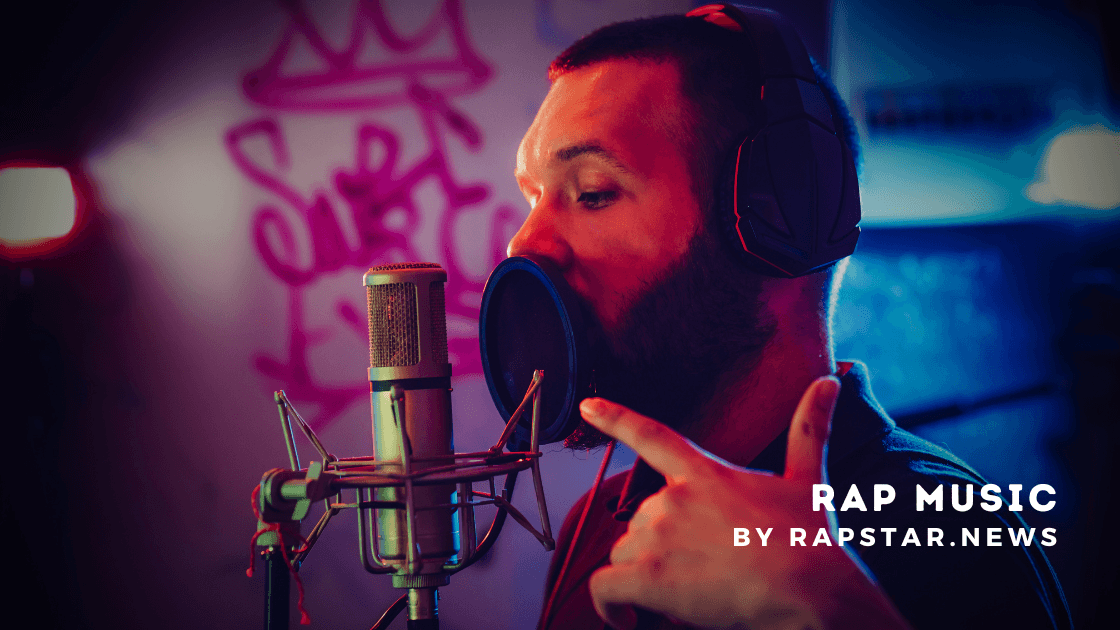 Welcome to our music review article, where we embark on an exhilarating journey of discovering the latest releases by talented independent artists across various music genres.
In the first section, we dive into the electrifying realm of rap, where clever wordplay and infectious rhythms take centre stage. From rising stars to established maestros, we have meticulously selected a range of tracks that will captivate your attention and leave you wanting more. Join us as we unravel the cultural significance and artistic brilliance of rap, showcasing how this music style has evolved and influenced the contemporary music scene.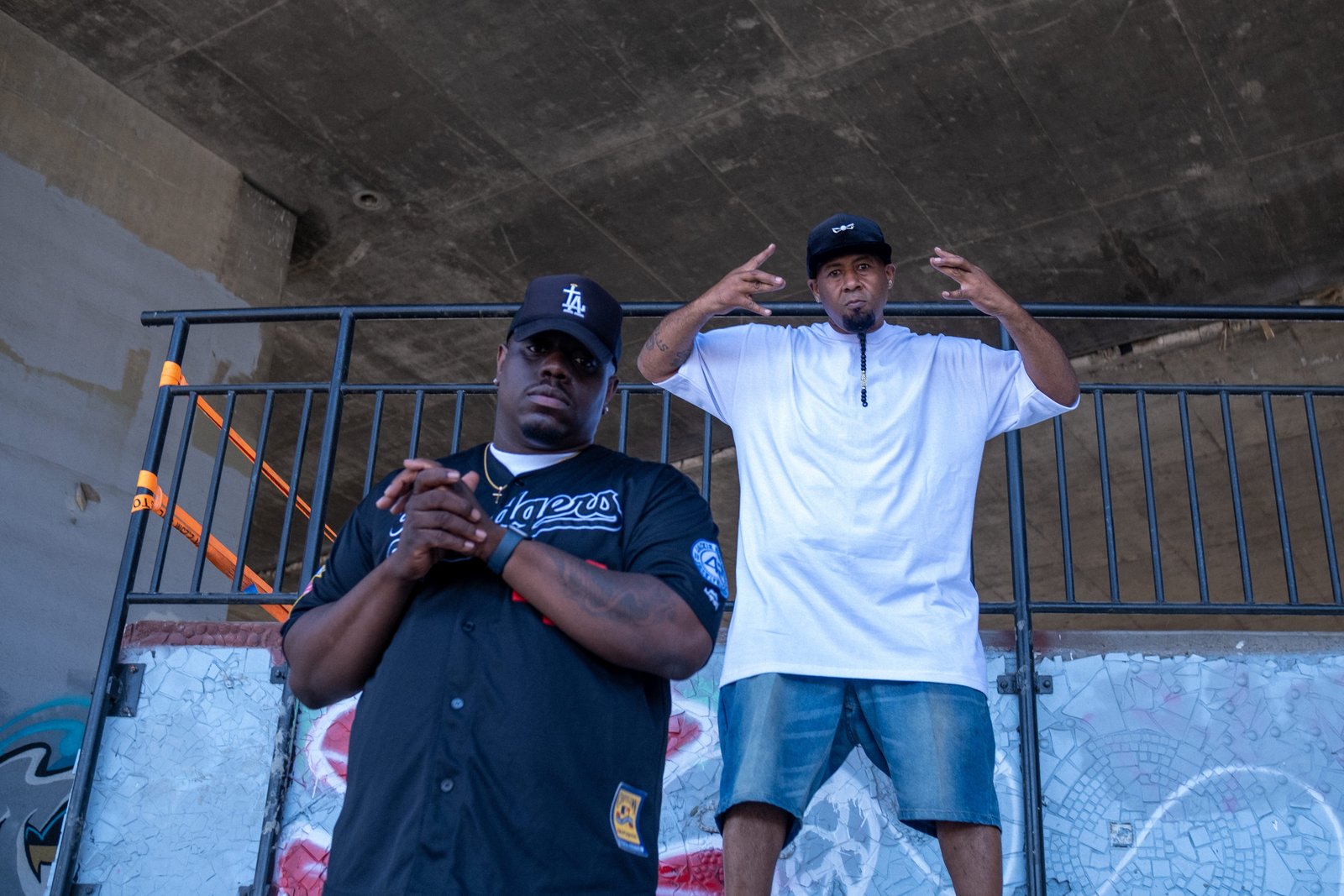 Next, we venture into the realm of chill rap, a subgenre that effortlessly blends laid-back beats with reflective lyrics, creating a sonic escape into tranquillity. In this section, we explore the melodic landscapes and soothing cadences that define chill rap, allowing you to unwind and vibe to the stripped-down and introspective sounds. Prepare to be transported to a world where music becomes both a sanctuary and a source of inspiration.
So, what are you waiting for? Check out this article, follow the artists on Spotify, and immerse yourself in our curated playlists, filled with the best new releases from rap, chill rap, and more. Let the sounds of the independent music world envelop you on an unforgettable sonic adventure.

---
1) LOVE GHOST – Haunted House
If you're a lover of alternative rock, then you need to check out the latest single from the band LOVE GHOST. "Haunted House" is a super catchy and edgy underground anthem that will get stuck in your head for days.
A driving beat by Latin Grammy nominee BrunOG sets the tone for this melodic and anthemic track. With lyrics in both English and Spanish, this collaboration with Mexican artist FLVCKKA brings a unique and diverse sound to the song. The band's talent shines through, creating a captivating blend of alternative rock and dark pop.
Love Ghost's "Haunted House" can be described as a fusion of alternative rock and gothic influences. Their sound is reminiscent of artists like My Chemical Romance and Paramore, with a modern twist. The lyrics and haunting melodies are delivered with passion and precision by both male and female vocals, making it a standout among other bands in the alternative rock genre.
This independent artist from Los Angeles, United States, is making waves with their unique sound and thought-provoking lyrics. Don't miss out on all the excitement. Visit their website, follow them on Spotify, and make sure to listen to their playlist. Love Ghost's "Haunted House" is a banger that will leave you wanting more.

---
2) ADUB NATI – Save Me
Did you know that there's a rising star in the independent music scene? Their name is Adub Nati, a talented artist hailing from Cincinnati in the United States.
Adub Nati brings a breath of fresh air to the hip-hop and rap genres with their new single, "Save Me." This track has the power to captivate listeners and immerse them in an exceptional musical experience.
Adub Nati's style is reminiscent of the classic sound that made hip-hop famous. Their masterful flow and powerful lyrics are reminiscent of the greats such as Jay-Z and Kanye West. One can truly appreciate the depth of Adub Nati's storytelling and the passion they bring to their music.
One listener described Adub Nati's music as, "an authentic representation of the US rap scene, with a Christian influence that sets it apart from the rest." This unique blend of influences gives their music an unmistakable edge that speaks to listeners from various backgrounds.
If you're a fan of hip-hop and rap music, you owe it to yourself to check out Adub Nati's music. Visit their website to learn more about the artist and their latest releases.
Don't forget to follow them on Spotify to stay updated with their new tracks and show your support. And for an immersive experience in the US-based culture of rap, be sure to listen to our specially curated playlist that features Adub Nati's music.

---
3) BLOODLIN3 – Mercy
Heavily steeped in the classic sound, BLOODLIN3 represents a refreshing voice in the world of hip-hop. Drawing inspiration from the nostalgic U.S.-based culture, the music possesses a resonant rawness that speaks to the soul.
Their album 'Mercy', is a gratifying bouquet of textures and harmony that pays homage to iconic artists, such as Tupac and Biggie, whilst asserting its unique presence.
With a notable emphasis on authentic male vocals, this U.S. Rap group hailing from El Paso, TX/Paducah, KY., weaves a lyrical tapestry that is profoundly captivating.
The genius stroke of this album is perhaps best encapsulated in the phrase, "a symphony of the streets". Each track tells a story, set to a gritty yet melodic rhythm, that audiences will undoubtedly find easy to connect with.
Indulge in BLOODLIN3's artistry, witness the amalgamation of rap and R&B with fiery male and alluring female vocals. Don't miss out on this musical revelation of raw and rhythmic beats, check out 'Mercy', visit their official website, follow BLOODLIN3 on Spotify, and immerse yourself in our selected playlist.

---
4) THE QUIET ONES – Paranoia
If you're searching for fresh and innovative music, look no further than The Quiet Ones. This United States-based independent artist/band has carved out their own unique space in the music scene. Their latest single, "Paranoia," is a true gem that showcases their talent and artistry.
With a blend of alternative pop, lo-fi pop, and hip-hop influences, The Quiet Ones offer a refreshing sound that is both cinematic and euphoric. The track features captivating male and female vocals that effortlessly complement each other, creating a dynamic and enchanting experience for the listeners.
As one listener aptly put it, "The Quiet Ones have managed to create a sound that is both relaxing and super catchy at the same time." This banger of a track will have you hooked from the very first listen.
If you're intrigued, make sure to check out their Facebook and follow them on Spotify. And while you're at it, don't forget to listen to our playlist that features The Quiet Ones and other talented independent artists. Trust us, you won't be disappointed.

---
5) HOLY B – Adventures in Lo-Fi – Vol. 3
In the vibrant independent music scene, there's an artist who stands out with their unique sound and distinctive approach to music-making. HOLY B, based in Berlin, Germany, has recently released their EP, Adventures in Lo-Fi – Vol. 3, which is a genuine treasure for music aficionados. With their experimental, quirky style, HOLY B captivates listeners and takes them on a sonic journey like no other.
Listening to HOLY B's music is a truly immersive experience. Their mastery over IDM and lo-fi hip-hop beats shines through every track, creating a mesmerizing atmosphere that hooks you from the first note. As famous artists like Aphex Twin and J Dilla continue to inspire the music world, HOLY B has managed to carve their own path, adding its unique touch to the genre.
As one enthusiastic fan perfectly described, "HOLY B's music is a work of art that transcends boundaries and pushes the limits of experimental music." With their intriguing soundscapes, intricate beats, and captivating vocals, HOLY B proves that they are a force to be reckoned with in the independent music scene.
If you haven't already, I highly recommend checking out HOLY B's EP, Adventures in Lo-Fi – Vol. 3. Visit their Facebook to explore more of their mesmerizing creations, and follow them on Bandcamp to stay up to date with their latest releases.
---
---
6) CHRIS GABO – Medusa
In the competitive landscape of independent artists, it's refreshing to discover talents like Chris Gabo, a rising star in the United States music scene. With his latest single, "Medusa," Gabo showcases his unique blend of hip-hop and rap influences, creating a captivating listening experience that's sure to leave a lasting impression.
Gabo's lyrical prowess is on full display throughout "Medusa," as he effortlessly weaves intricate wordplay with thought-provoking storytelling. His ability to paint vivid pictures with his words is reminiscent of acclaimed artists like Kendrick Lamar and J. Cole. One can't help but be captivated by the depth and authenticity of each line.
"Medusa" stands as a testament to Gabo's dedication to his craft, combining infectious melodies with hard-hitting beats. The song's infectious chorus gets stuck in your head, while Gabo's raw and emotive delivery showcases his immense talent as a performer. As one listener puts it, "Chris Gabo's music is a breath of fresh air in the US rap scene, elevating the genre with his mesmerizing vocals and thought-provoking lyricism."
Check out Chris Gabo's official Twitter for more information, and be sure to follow him on Spotify to stay updated with his latest releases. For a taste of the vibrant US-based culture that Gabo represents, take a listen to our curated playlist featuring the finest independent artists redefining the hip-hop landscape.

---
7) JEROME PAWL – Holistic Remedies
When looking for fresh artists breaking into the scene, JEROME PAWL's latest EP "Holistic Remedies" should make it on your radar. Hailing from the United States, Los Angeles, this up-and-coming artist is making waves within the rap community. Taking inspiration from US-based culture, JEROME PAWL delivers tracks that showcase his talent and energy.
"JEROME PAWL's music is a super edgy banger that's hard to ignore!" says one fan. And it's no surprise, as the EP's tracks are well-crafted, with hard beats and impressive lyrics that pack a punch. JEROME PAWL is surely making a name for himself, drawing comparisons to other established rappers such as Kendrick Lamar and J. Cole.
If you're a fan of hip-hop and US rap, then you need to give JEROME PAWL a listen. With his talent and voice, JEROME PAWL is sure to be on your list of new favourite artists. Make sure to check out his website and follow him on Spotify to get all the latest updates on his music journey. And while you're at it, add his EP "Holistic Remedies" to your playlist—it won't disappoint!

---
8) JAAE KASH – Uneak Music – Who Dat (feat. Jaae Kash & Chille'Baby of the Gospel Gangstaz
When it comes to merging Christian values with the infectious beats of rap and hip-hop, JAAE KASH is leading the way. United by their faith and passion for music, JAAE KASH has collaborated with Chille'Baby of the Gospel Gangstaz to create the super catchy single, "Who Dat." This dynamic track showcases JAAE KASH's unique talent, blending thought-provoking lyrics with captivating melodies that are sure to leave you craving for more.
JAAE KASH brings a fresh sound to the US rap scene, drawing influence from artists such as Jay-Z and Kendrick Lamar. With his distinctive male vocals and impeccable flow, JAAE KASH commands attention from the very first verse. The collaboration with Chille'Baby adds an extra layer of depth and richness to the track, creating a synergy that is simply mesmerizing.
"Who Dat" is a testament to JAAE KASH's ability to produce music that not only entertains but also resonates with listeners on a deeper level. With its infectious rhythm and powerful lyrics, this dance-inducing track will have you nodding along from start to finish. As JAAE KASH himself puts it, "This song represents the essence of US-based culture and showcases the power of faith through music."
To experience the magic of JAAE KASH's music for yourself, check out their website and follow them on Spotify. And while you're at it, don't forget to listen to our specially curated playlist featuring JAAE KASH's finest work. With "Who Dat," JAAE KASH proves that independent artists have the power to deliver fresh and compelling music to the masses.

---
Eager to embark on a rhythmic exploration that grooves through the diverse realms of Hip Hop, the soulful sounds of…
About Author