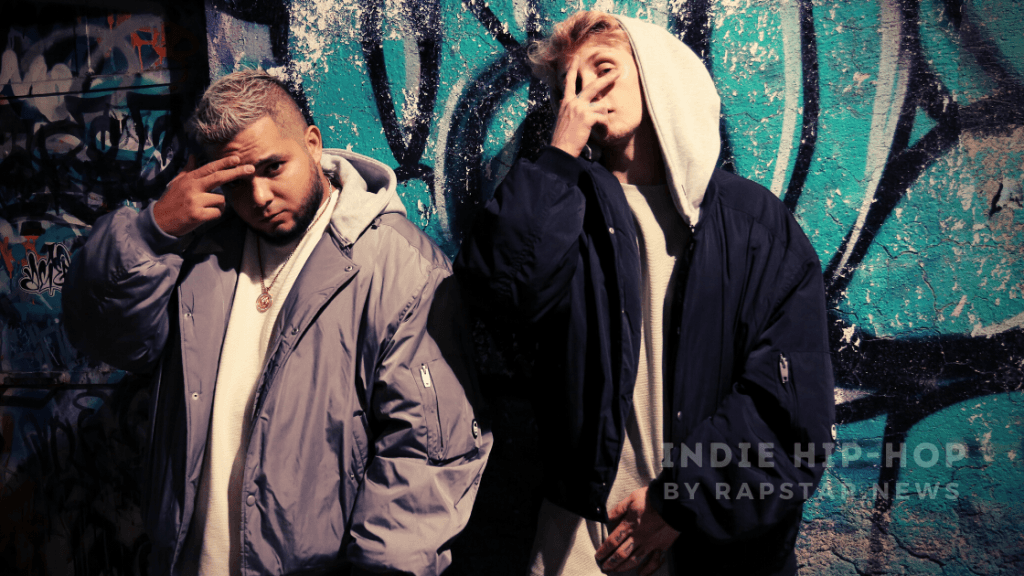 I've got your next playlist right here. Don't worry, it doesn't consist of some tired old songs that have already been played a million times. These are fresh. The sounds of the new year you know is inevitably coming
These days, it's all about indie. Sophisticated in its swagger, the independent hip-hop scene is a fresh new flavour of music, bringing the heat on the radio waves.
In this list, you will find exciting new indie musical discoveries that will make your next playlist sizzle. Even if some producers keep making music focusing on likes and followers, most of them are making true sonic art and influencing a whole generation.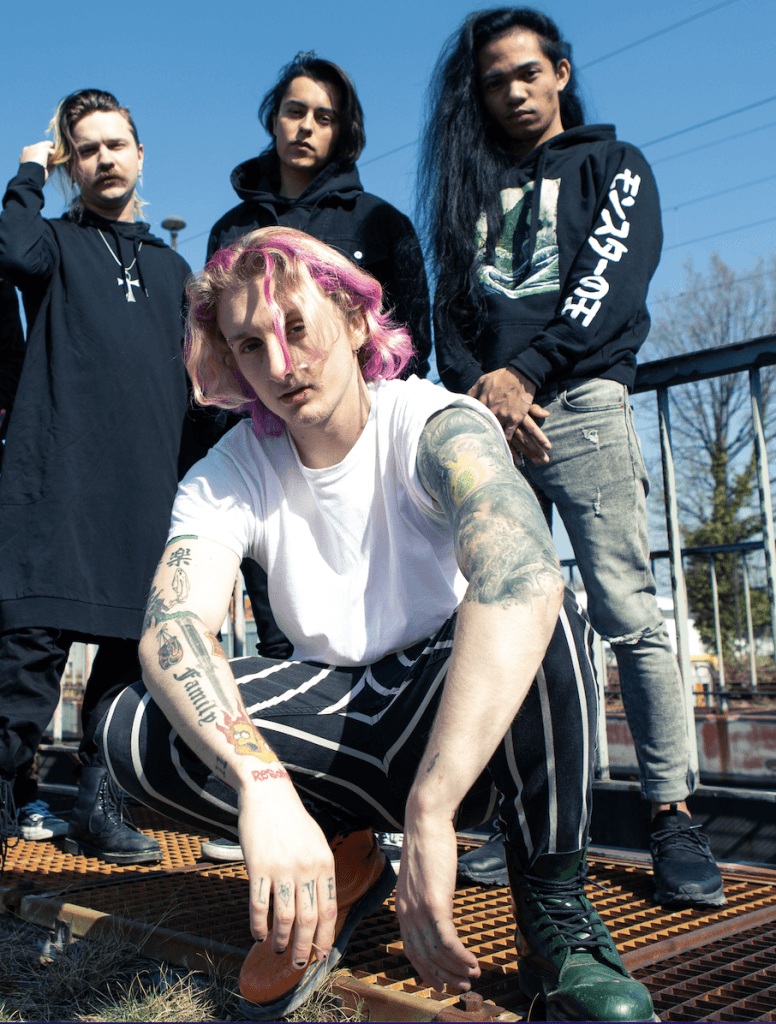 Music is a powerful thing. It can influence, and it can inspire. Music has been part of our society for thousands of years, and that trend has not changed in our world today.
Hip-hop music has played a key role in the development of our generation's culture, and it will continue to do so into the foreseeable future.
As a fan of hip-hop music, I thought I'd share a playlist (containing several new tracks) of ten hip-hop artists I think you should check out if you haven't already.
You can listen to our full playlist which contains the artists' music, and know more about the artists by scrolling down the page.


---
1) LEON FLAMES – Stalin's Lapel
LEON FLAMES is the artist behind Stalin's Lapel, a single that has been gaining popularity over the past few weeks. In this review, we'll take a look at what makes this song so unique.
Flames describe the meaning behind the title of his song: "I named the single Stalin's Lapel because Russians typically didn't have lapel's on their uniforms, thus making a lapel something which is unseen. I liken that to my music and this song in particular. The type of rhymes, metaphors, subject matter and cadence which I use is almost unseen in today's musical scope".

It is structured in such a way that Stalin's lapel consists of one long verse without a chorus at the end. Sculpted as an in-depth demonstration of artistry, it delves into the mind of a deep-thinking rapper on a mental journey to display his artistry in more detailedly. As the song progresses, it pushes the boundaries as to how far an artist can push the boundaries of how abstract a subject matter can be, while still flowing in ways that are not frequently heard in song composition.
Stalin's Lapel is a great example of British rap music: it combines elements of hip-hop with lo-fi beats and soulful vocals. This combination creates an almost nostalgic feel that makes you want to hit replay over and over again.
There's something special about Flames' music, and I hope he gets the recognition he deserves and continues to make music like this Check it out, visit their website, and follow the artist on Spotify!

---
2) MARLEE XX – Frequency and Only One
If you're a fan of alternative pop, hip-hop, and rap, you'll love Marlee's EP Frequency/Only One. The EP is super edgy and has an amazing beat that will get you dancing in no time. If you're looking for something to add to your collection of commercial pop EPs, this one is it!
In order to raise the vibration of anyone listening to "Frequency", there is a dark, bold and moody beat that contrasts with uplifting lyrics aimed at raising the vibrations of anyone listening as well as raising the stakes by demanding a call to action, a plea to the higher self to step up to the plate, a cry for help… Let the song inspire you.
In my opinion, it is a great song. I never heard anything like it, it is super different and we love the unusual around here, so I would definitely recommend you to check it out! Check it out, visit her website, and follow the artist on Spotify!

---
3) ECHEZONA – TMH
ECHEZONA is an independent artist from Boston, Massachusetts. His single "TMH" is a hip-hop anthem. The beat is super edgy, but still has a mainstream feel.
In regards to his new song, ECHEZONA says: "Everybody who dislikes stereotypes or pigeonholing should listen to TMH. Every person who is more than one thing at a time. Multifaceted and different. Don't try to box me in. As soon as you think you know me, you realize you don't. That's who I am. In TMH, the catchphrase is "how you gonna try to tell me about"
That is such an excellent track that I am adding it right now to my playlist so that I can listen to it again. There is no doubt that you will shiould to do the same! With his new single, TMH, he's bringing back the edginess of old-school US rap with a modern twist. And it's so good that you'll want to listen to it over and over again.
Check out ECHEZONA on Spotify, where he has several other singles available for streaming. You can also visit his website!

---
4) RASEAN PARKS – Black Venus
RASEAN PARKS' Black Venus is a stunning piece of neo-soul and boom bap that's sure to get you grooving. You will not regret giving it some attention.
RaSean Parks delivers another late-night, spacious and groovy track titled Black Venus which is the first from his upcoming Hiphop/Neo-Soul project. In this song named after the 'Black Venus' Josephine Baker, RaSean effortlessly flows through attempting to guess his confidant's zodiac sign.
The song is a smooth, head-nodding, Lofi-esque track with hidden gems and references for those who enjoy digging deeper into songs.
I could feel a great vibe when I first heard this song, and it instantly put me in a state of relaxation and tranquility in my mind. It instantly became one of my playlists, so I can listen to it at any time during my skateboarding sessions since it really catches the right vibe for me while I ride.
And I think you should also check it out, you should see for yourself just how well produced and put together it is. Take a look at his website and Spotify for more information about him!

---
5) OBVIOUS – Touchdown
OBVIOUS is the name of an independent artist who hails from Fortworth, Texas. His latest single, "Touchdown," is a true standout in the world of hip-hop and rap music.
The track's hook is catchy and will stay in your head all day long—and it's not even that bad! The beats are very well produced and the lyrics are just amazing!
His music can be generaly as Pop Rap but also described as Emo Rap, or emotional hip-hop which is characterized by its deep lyrical content and melodic vocals. It is influenced by artists such as Lil Peep, XXXTentacion, & 6ix9ine who have all helped shape the sound of what we hear today when we listen to Emo Rap music.
OBVIOUS did a great job here, I get vibes from Kanye West in the early 2000's or Kendrick Lamar in 2010 here, the vocals and flow switch a lot but stay loyal to the beat, and I love how it moves and just gets you hooked. Check it out yourself, I have no regrets! Visit their website, and follow the artist on Spotify!

---
6) VIDORRA – Here We Go Again
VIDORRA is a UK based producer, rapper and singer. He has been gaining popularity recently with his single "Here We Go Again"
It is a bouncy, beat-heavy single that is the first taste of what is going to be his forthcoming album later in the year, and it kicks off a sensory journey across a spectrum of euphoric electronic dance music, melodious pop and driven hip hop. Starting with a minimalistic, industrial synth bass and then adding a buoyant beat and processed vocals, the single is perfect to kickstart your day.

Regarding the release, Vidorra says: "This track, was born of a vibe. The lyrics for the hook were me simply trying to acknowledge the feeling, and give a melodic and rhythmic point of reference. It ended up being pretty true—every time I make a new vibe I'm gearing up and thinking "here we go again". It's fun to listen back because I remember exactly how I felt."
There is something truly unique about this song, but that is what makes it so special. There is no doubt that this is going to be a big hit, so I added it straight to my playlist. You should check out his website and Spotify if you are looking for more music like this!

---
7) BREON S.Y.N.D.E.L – Big Monster
The latest single from Brooklyn-based artist BREON S.Y.N.D.E.L is a hyper-pop banger that will have you banging your head in your room, or at least wanting to do so.
Firstly, let me start by saying what an amazing job the production team did on this one single; it is incredibly well put together and sounds awesome!
With this style of trap, it is important to focus on the vibe and not the lyrics, but Breon did both exceptionally well. As soon as I heard this, I immediately thought of Ken Carson or Yeat's music, it has a similar sound to theirs, but Breon added his own flavor to it. Just now, this song has stuck in my head because of his heavenly vocals.
I would like to see Yeat and Breon S.Y.N.D.E.L. collaborate. Check it out, visit his Youtube, and follow the artist on Spotify!

---
8) LOVE GHOST – Ghost Town
If you're looking for a new single to blast in your car, on your headphones, or while you work out, LOVE GHOST has just what you need.
A song that combines Western Cowboy with Futuristic Cyber Punk, Love Ghost is surrounded by mystery and enigma. In collaboration with the acclaimed Santa RM, this song takes on issues of mental health, loneliness, and battling one's demons in the spiritual realm. In collaboration with Mike Summers, this track was produced. During the shooting of the video, Mexican rapper Adan Cruz took on the role of director.
Honestly, this is one of the best rap-metal songs I've heard in a long time, it switches from English to Spanish a couple of times, and it blends in perfectly with everything else in the song.
I have just added this song to my workout playlist. It has an abnormal amount of energy to it, and the effort put into it is also a testament to how well Love Ghost performed on this song! Don't take my word for it, watch their rmusic video, check it out for yourself. Also, make sure to check out their website as well as Spotify!

---
9) BLOODLIN3 – Panic Attack feat. Young Collage
If you're into rap and hip-hop, then you're going to want to check out this song by BLOODLIN3. It's called "Panic Attack (feat. Young Collage)"
The title of the second single by BLOODLIN3 and Young Collage, "Panic Attack", refers to the fact that they are making others in the music industry nervous as they break into it.
I first heard this song once and could not stop listening to it throughout the day. It is very well produced and the artists have both great potential, as well as a bright future ahead of them.
If this song doesn't get stuck in your head for days after listening to it once or twice, I don't know what will—it's just that good! Check it out, visit his website, and follow the artist on Spotify!

---
10) STYLES1001 – The M9 Project
A producer from the Bay Area currently living in Sacramento, Styles1001 is a producer originating from the Bay Area.
There is no doubt that he is best known for his jazz-inspired, melodic, boom-bap style beats. As a debut album, "The Solution", which came out in 2010, was a solid one and definitely contributed to the culture as a whole.
As we approach 2022, "The M9 Project", with the late great poet and emcee Rasar Amani, has built much anticipation to be what was hailed as a classic project from this dynamic duo.
It is a fantastic album with fantastic production values, it is definitely on the list of my favorite albums and I highly recommend it.
It's impossible not to listen to it again, and you should listen to it as well, as well as check out his website and listen to his music on Soundcloud and Spotify, so you can get to know more about him and what he's all about!

---
Hey, hip-hop lovers! Let's traverse the tantalizing terrain of independent Trap, Emo Rap, and the arresting universe of genre-blending melodies.…
About Author