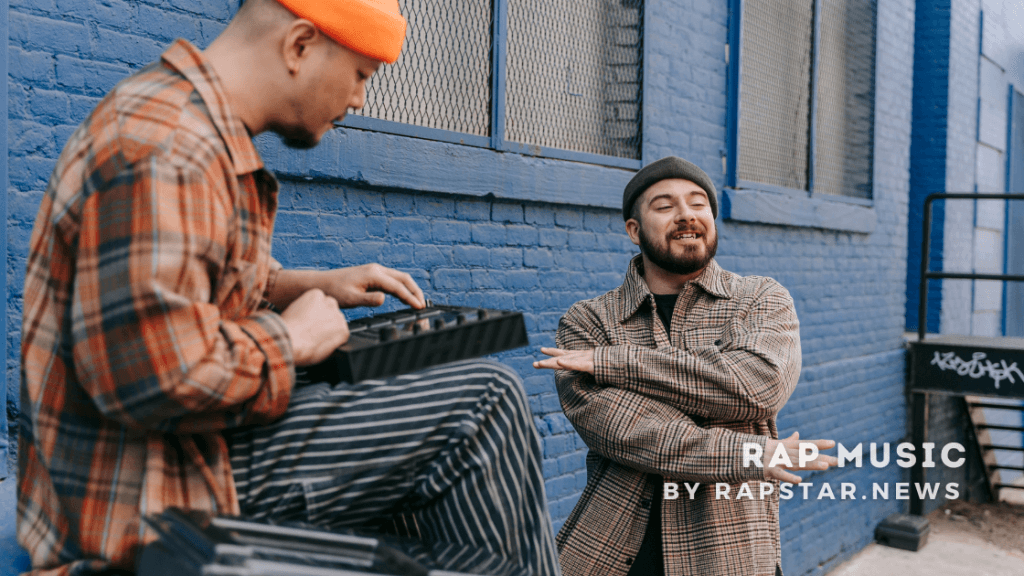 The Rap Industry has been very popular in the past decade. One thing especially interesting to look at is the underground rap scene where many hip-hop heads and music experts keep an eye on the scene just for that authentic raw sound. With a lot of exciting independent rappers debuting new albums, EPs or mixtapes, we took a look at the best rap songs released recently that are worth listening to.
The rap and hip-hop scene has been on fire lately, with independent artists releasing some of the best music of their careers. There's something for everyone in this new playlist. From Lofi beats to emo rap, there's something new in every genre to get you hyped up and ready to go!
The internet has allowed for the creation of new sounds and styles, and there's more than ever to choose from, whether you're looking for something mellow or more club-ready. In this article, we'll take a look at some of the best rap and hip-hop music released in 2019 by independent artists.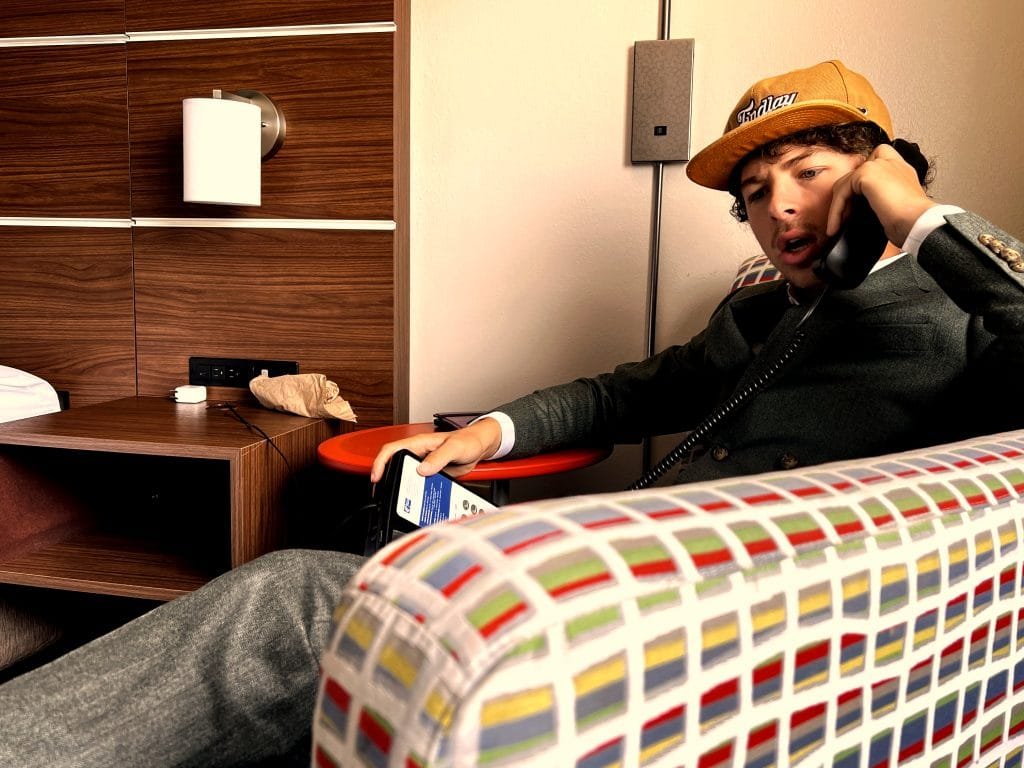 We've rounded up the best rap, lo-fi beats, and emo rap music released lately by independent artists—and it's all on our playlist. You can listen to all of these tracks right now on Spotify.
You can listen to our full playlist which contains the artists' music, and know more about the artists by scrolling down the page.


---
1) ERIC COHEN – A.M.E.N.
Eric Cohen's new single, A.M.E.N., is a super catchy hip-hop anthem that will have you working out and singing along in no time. The song has all the elements of a classic rap song: it features fast rhymes, a catchy hook, and an infectious beat.
But this isn't just any old rap song–it's also got some serious Christian roots! Eric Cohen is a rapper from Kansas City who has been making music for some time now, he focuses on spreading his faith through his music as well.
This song is a powerful worship song made for the glory of God. Known as Eric Cohen from Kansas City, his goal in releasing music is not to gain fame or money, but to provide a positive impact on people who are lost or in need of healing.
It is because of this that he stands out from other artists in the genre. There are some rappers who may not be as open about their beliefs–or may even not have any at all!
I highly recommend checking it out on Spotify or visiting Eric's website if you want to learn more about him and his music!

---
2) DORIAN – Blast Off (Radio Edit)
It's hard to find a good song these days. Between the constant stream of new releases and the deluge of music videos filling your newsfeed, you could be forgiven for feeling like you're drowning in music.
But if you're looking for something that will catch your ear and make you feel something—anything—Dorian's "Blast Off (Radio Edit)" is the song for you.
Dorian's new single, "Blast Off" (Radio Edit), is an empowering, yet energetic R&B/Drill track that reflects his passion for the genre. '33' is a single from his upcoming EP which will be released on November 22nd.

It is a soulful, fun, uplifting, and infectious song that is sure to make you want to add it to your playlist for sure!
Dorian, who hails from Baltimore, MD, is an independent artist with a sound that's all his own: a blend of drill, hip-hop, R&B, and soul that feels easy to listen to on first listen but has enough depth and complexity to keep you coming back. It's super catchy, but also thoughtful. And while it's an easy listen, it won't make your brain feel like mush when it's done playing—in fact, it'll probably have left you wanting more by the time it finishes.
It's a really great song, perfect from what I heard, and I think you will love it too!
Check it out, visit his website and make sure you go through his Spotify also!

---
3) LNG – Love & Affection Ft SaxONLY
If you're into pop, emo rap, and Australian culture, the LNG's 'Love & Affection' single is the perfect song for you.
A triple threat singer, songwriter, and engineer hailing from Melbourne, Australia, LNG taps rising star SaxONLY for his first official feature track entitled "Love & Affection", which was released November 17th.

Sax's melodic rap flow complements LNG's buttery, smooth vocals while the catchy hook asks, "What is love without affection?" Can a relationship survive without those two?

As LNG writes about modern-day dating and heartbreak, his captivating melodies and relatable lyricism seamlessly intertwine, making him one to watch!

SaxONLY makes music that strikes a note of relatability with melodic memoirs praised by tastemakers around the world. While Sax remains only 17 years old, it is abundantly clear that he has just begun to tell his story.
Check it out, visit his website, and follow the artist on Spotify!

---
4) PURPO$E THE MUSICIAN – PASSPORTS AND COMMAS
PURPO$E THE MUSICIAN is a rapper, singer, and producer from the United States. He is known for his style of hip-hop music that blends neo-soul and rap. His latest album PASSPORTS AND COMMAS is already making waves.
His release, "Passports and Commas," is a complete vibe for any mood or situation. It is an impeccable production with impeccable concepts. Considering where we are as a society, I think this project comes at the right time.
The first thing that struck me about this project was how much it sounded like some of my favourite artists from the US–like Kendrick Lamar or J. Cole. It's got that same kind of energy: it's intense but also soulful, with lyrics that make you think about today's world.
My favourite song from this album is "I CAN'T WAIT". It's a perfectly balanced song. perfect pace and the lyrics mix with everything, while still being highlighted as they are really well written. The beat is outstanding and it's just one great song from this even greater album. you still got 18 left.
A variety of topics are addressed in this project, including love, depression, struggles, and successes. You won't be disappointed if you give it a listen.
I think everyone should check out this album! It's available on Spotify now, and you should visit his website. Go ahead and listen!

---
5) BLOODLIN3 – Where Did All My Homies Go
Bloodline3 is a hip-hop group from El Paso, TX., and Paducah, KY. they're known for their classic sound, which they combine with they're own unique style to create a truly original sound.
There is a sense of nostalgia in this song that will bring you back to the 90s. Compared to their previous two singles, this hip-hop track has less aggression than the previous two. In order to bring back memories and reminisce, they want the fans to take a trip down memory lane.
The song itself is very catchy and has an old-school feel to it that will appeal to anyone who grew up listening to hip-hop in the 80s or 90s. It features classic beats and rhythms while still sounding modern enough to get people vibing over it.
I personally love this song because it reminds me of rap music when I was growing up–it has a classic sound but still sounds modern at the same time. The lyrics are thoughtful and meaningful without being too preachy or preachy at all really!
If you're looking for some new music to listen to this week definitely check out Bloodline3 on Spotify or visit their website!

---
6) PROKLAIM – Priceless
PROKLAIM is an independent artist from Namibia, Windhoek. He is a rapper who has been making waves in the hip-hop scene for quite some time now. His latest single Priceless is a banger that you need to check out ASAP.
The song is a banger with super edgy and catchy beats that are sure to get you moving. The vocals are tight and smooth, and the lyrics are super catchy too! It's definitely one of those songs where you'll find yourself singing along after just one listen!
The track uses a mellow neo-trap production with a soulful melodic chorus and introspective lyrical verses that combine well together. Aside from showcasing his dreams for what he aims to achieve, it also showcases his cadence.
The single "Priceless" is an example of what you can expect from Proklaim: a banger with some serious catchiness. The song also features some unique vocals from Proklaim himself, who has a very distinct style which is so good that you'll either love or love.
I highly recommend checking out this track if you like rap music with some lo-fi hip-hop beats thrown in for good measure. You can find it on Spotify or Soundcloud, and you can also check out his website!

---
7) LOVE GHOST – Tales Of A Sad Boy
If you're a fan of alternative rock, emo rap, emo pop rock, trap, rock pop and hip-hop, then you'll love the new EP Tales Of A Sad Boy by LOVE GHOST. This is a US-based artist with male vocals who is making waves in the alternative scene with his latest release.
Their music is a mix of alternative rock and hip-hop with influences from other genres like hard rock. The result is an anthemic sound that can be heard in their latest release Tales Of A Sad Boy.
The EP "Tales of a Sad Boy" is comprised of four songs. Big Boss Mulaa, an emo rapper from New York, has teamed up with this project. With this EP, Love Ghost will be releasing their third record through Cleopatra Records, and which was produced by Mike Summers.
My favourite song from the EP would have to be 'Heartless'. The sound of loneliness is portrayed in this sonic painting. This is an emo, alt-rock, and hip-hop haze that then releases the fears and doubts of a relationship that arise from the turmoil of its end.
You can check out their website here or follow them on Spotify for updates on future releases!

---
8) ZENODRO – Ven Aqui Feat. Zano
ZENODRO is an independent artist from Marlboro, New Jersey. His newest single, "Ven Aqui Feat. Zano," is a great example of his style: hip-hop with a strong focus on the culture of the United States.
There have been three releases so far this year, and this is the third. With the help of another rapper, Zano, he made an energetic track that is filled with lyricism and power!
The song is a mix of US rap, hip-hop and male vocals that will keep you hooked on your speakers for hours on end. It features a catchy beat with a catchy hook that will have you singing along in no time!
This song is a real banger–it's got everything you need for an awesome party: catchy lyrics, and great beats! We love that ZENODRO is keeping it authentic with this track; he definitely sounds like he grew up around these kinds of vibes.
Overall, this song is definitely worth checking out if you're looking for something new in rap/hip-hop music. You can check it out on Spotify or visit ZENODRO's website to learn more about him or follow him on social media!

---
9) MOCC – War Tapes: 1942
MOCC, a rapper and producer from Nashville, Tennessee, has released his latest album War Tapes: 1942. It's a rap-rock banger that will have you banging your head and rapping along to every word.
The album is full of edgy beats and powerful vocals that are sure to get you pumped up. The lyrics are also very relatable–they talk about topics like war and the life that Mocc had growing up in an honest way that makes them easy to connect with.
The following is what Mocc has to say about the album: "The whole album itself is kind of a triple metaphor for going to War with the Nashville scene, how stupid the drug trade is where I grew up, and the war itself as well. This is the first instalment of the War Tapes series and I plan on doing many more…"
"War face" is my favourite song from the album. It's one of my favourite styles of rap: Boom Bap. It sounds like Mobb Deep mixed with Kendrick Lamar but heavier. It's a great workout song or something you could listen to on your way to work.
It's really well produced, as well as the rest of the album. Top Tier quality. I could see this being played on huge radios or being featured on charts. It just needs a little recognition, and I think you should check it out!
This album is definitely worth a shot! You can listen to him on Spotify or visit MOCC's website to learn more about him.

---
10) TØMZ – PED
TØMZ, a young rapper from Berkeley, California, has released his album PED. The album is a mix of hip-hop, R&B, and rap. It features a range of styles that span the spectrum from leftfield electronic beats to trap. The songs are very well produced and feature great vocals and lyrics.
As you move through the album, each song brings something new to the table while still staying true to TØMZ's style: well-produced beats combined with catchy hooks sung by TØMZ himself
A track with this level of clarity and crispness is not overproduced or polished to the point where it becomes dull. Having instrument breakdowns to break up the songs at the appropriate time adds a great deal of variety to the songs without feeling forced or extraneous.
My favourite song from the album is "Mt. Strange Addictions". It's relaxing and upbeat at the same time. It gives off an amazing vibe while listening to it as well.
If you're looking for something new to listen to this week, check out, visit their Youtube channel, and follow them on Spotify!

---
Eager to embark on a rhythmic exploration that grooves through the diverse realms of Hip Hop, the soulful sounds of…
About Author