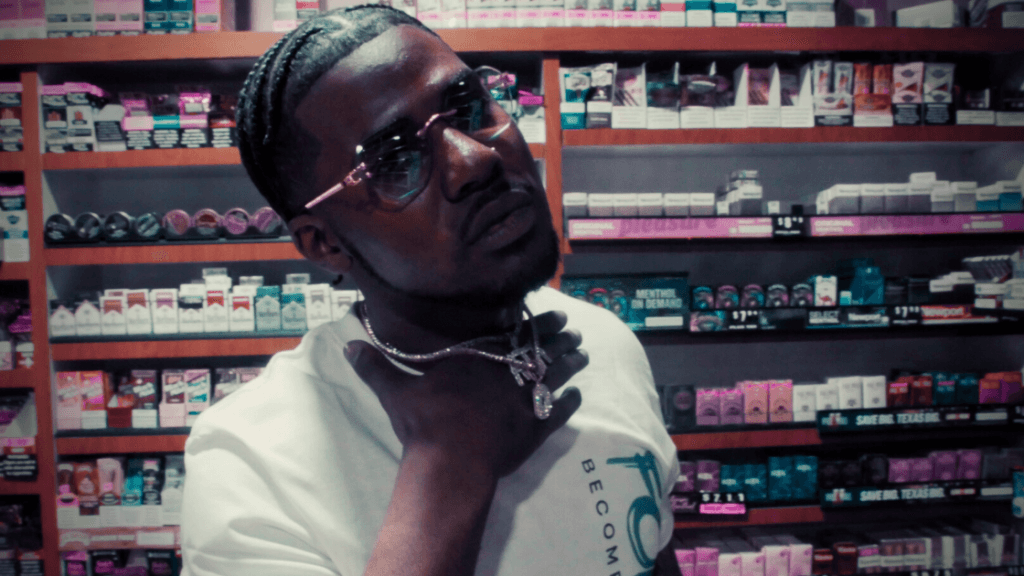 Serving Pressure is a nice piece of Gangsta Rap which serves Hip-Hop, Rap and Trap fans who want to get acquainted with the Indie Scene. It was released by 416dede some months ago and you should check it out.
Gangsta rap is alive and well — 416DEDE brought it back, even though its veterans, like Snoop Dogg, have more-or-less quit for pop fusion with rap. I would like to take this opportunity to introduce you to the new generation.
Hip-Hop, especially in the US and a few other places, has turned towards Trap and Dubstep to fill the vacuum. So you're forgiven if you thought Gangsta rap was dead — serving time in the pen or with Bernie Mac on P. Diddy's Wild 'N Out.
Initially known as reality rap, Gangsta rap or gangster rap emerged in the mid to late 1980s as a controversial hip-hop genre that asserted American street gang culture and values.
So, now that you know more about rap culture, I've got a real treat for you today in the form of a hip-hop song with a really good beat and flow.
I love rap and I know there are many high-quality hip-hop songs out there in the indie scene. But I think that this song from an independent artist might just be high on the list of great hip-hop songs to check out.
You can listen to our full playlist which contains the artist's music, and know more about the artist by scrolling down the page.

---
With his newest single, "Serving Pressure", 416DEDE returns to his trap roots. All The Above Music Group released it under his Damage Media Group label.
He reveals everything about himself in his brand-new hit single. His lyrics paint an articulate picture of what 416DEDE is thinking with that aggressive flow and the articulate images he paints.
His goal was to give his fans something to blast in the speakers, rap along to, and share with family and friends. The song is everything the fans want from him, he believes after evaluating his engagement with them.
"It is difficult to have music reach the majority of people because you never know who is listening and how you can reach them. But when I make my music, I stay true to who I am and how I can make an impact on the rap game by telling my stories and giving people a peek into my life".

416DEDE

Jackson Henderson was the engineer for the song, who has been in partnership with 416DEDE for many years. It has taken a long time for them to get his sound to that industry-standard, but they believe the result of their work achieved it.
The artist says that staying in touch with those who have been involved with you up to your current position is essential in the music industry; and that the knowledge that they have of your sound and your fans means that they will be able to get the most effective results. This is what you and your fans are looking for.
"When we started working on the track, we weren't exactly sure of the direction we were planning to go with it. But I just let Dee do his thing and when he found his zone, he stayed in that mode for the entire track."

Jackson Henderson
Ovrwall, Serving Pressure is an amazing piece of art. We really enjoyed listening to this song because it reminded us of old school gangsta rap songs from back when rappers used to tell more stories through their music talking less about themselves.
The artist lives in Dallas, Texas, so this track comes from the US indie hip hop scene. The artist has also released several other tracks, so check it out, watch his YouTube channel, visit his website and follow him on Spotify.

---
Hey, hip-hop lovers! Let's traverse the tantalizing terrain of independent Trap, Emo Rap, and the arresting universe of genre-blending melodies.…
About Author