Urban Beats on the Loose: Indie Releases in Hip Hop, Emo Rap and More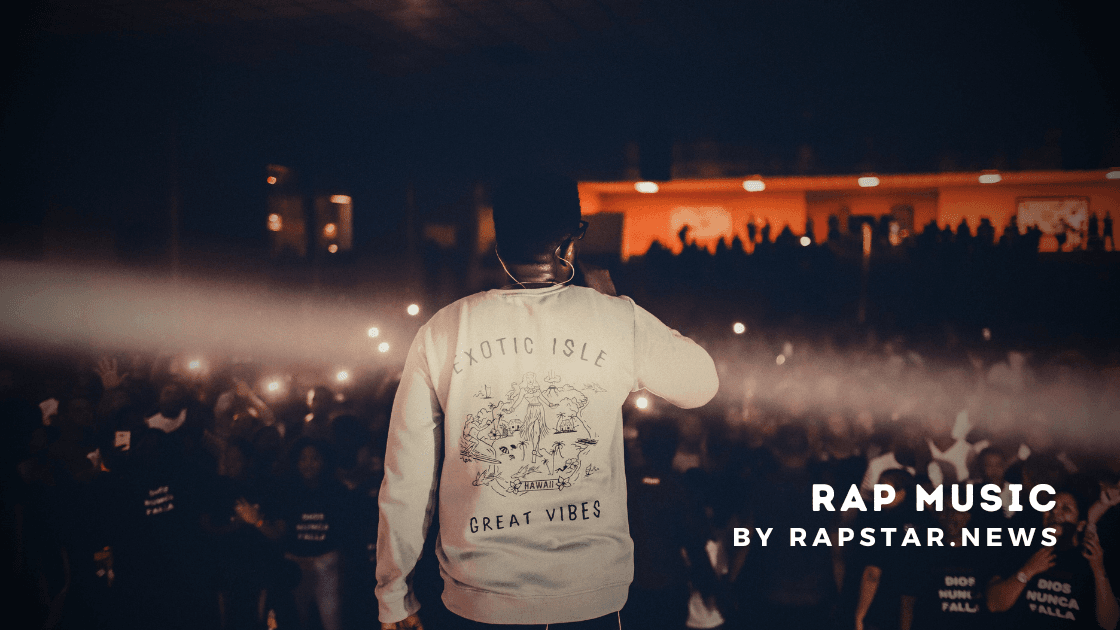 Craving for some raw beats and straight fire bars? We've got just the brew for you! This music review article is your gateway into the pulsing heart of Hip Hop, Emo Rap, and more. We'll delve into fresh releases by independent artists and curated playlists to showcase the gritty charm of these music styles.
We are just about to embark on the rhythmic journey of Hip Hop. Independent artists are challenging the norms, manifesting their bracing take on Hip Hop culture while hitting the scene with hard-hitting beats.
Meanwhile, we meander through the emotional landscapes of Emo Rap. Independent artists are turning heads, stirring the music scene with their poignant narratives and irresistible hooks.
We invite you to turn up the volume and join the adventure. Check it out, follow these trailblazing artists on Spotify, and like and listen to our intentionally curated playlists that echo the spirit of the Hip Hop and Emo Rap styles.

---
1) STOOPID SWAGG OG – Stuntin on a bitch
If you're into hip-hop and rap, don't sleep on the latest banger from California-based independent artist STOOPID SWAGG OG. His single "Stuntin on a bitch" will get you hyped up and nodding your head non-stop.
With super edgy beats and smooth male vocals, STOOPID SWAGG OG showcases his talent and unique style that reminds me of other great US rap artists like Kendrick Lamar and Travis Scott.
What I love about "Stuntin on a bitch" is how it blends STOOPID SWAGG OG's experience of US-based culture with the catchiness of a great rap song. The beats are fresh and trendy, and his rhymes are on point. As one of his fans put it, "STOOPID SWAGG OG delivers quality music that's worth listening to anytime, anywhere!".
Don't miss out on the opportunity to discover this talented independent artist. Check out STOOPID SWAGG OG's profile on Facebook, follow him on Spotify, and listen "Stuntin on a bitch" in our playlist today. You won't regret it!

---
2) XY GALA – True Story (Full of Lies)
If you're a fan of independent artists and enjoy discovering fresh talent in the music scene, then you need to check out XY GALA from London, United Kingdom. This up-and-coming artist is making waves with his latest single, "True Story (Full of Lies)," and it's definitely worth a listen.
XY GALA brings a unique blend of hip-hop and rap, combining catchy beats with thought-provoking lyrics. His music is reminiscent of artists like Kendrick Lamar and Stormzy, known for their impactful and honest storytelling through their songs. As one listener aptly put it, "XY GALA's music is like a breath of fresh air in the UK rap scene. His raw and authentic approach is what sets him apart."
With his distinct mumble rap style and lo-fi hip-hop beats, XY GALA effortlessly captures the essence of UK-based culture in his music. His songs reflect the experiences and struggles of everyday life, making his music relatable and engaging to a wide audience. Getting lost in XY GALA's tracks is like taking a journey through the streets of London, as his powerful male vocals provide a captivating narrative.
If you're looking to discover new talent in the independent music scene, give XY GALA a listen. Visit his website, follow him on Spotify, and don't forget to check out our carefully curated playlist featuring his music. XY GALA is an exciting artist who showcases the best of British-based culture in his music, and he's definitely one to watch.

---
3) DAX – The Abyss
DAX, a hidden gem in the music industry, emerges from Wichita, United States carrying the torch of US-based culture with him. Like the intricate Kansas wheat fields, his music intertwines elements of Rap, Hip-hop, and even whispers of Soul stirring a fine blend of melodies. His distinctive sound is unmistakably prevalent in his recent single, "The Abyss". The track reflects a level of craftsmanship that's uncommon in the current wave of music, making it a surefire banger.
Akin to the anthemic cadence of famous artist Kanye West, DAX enlivens his rap with super catchy choruses accompanied by his powerful male vocals. Nevertheless, his music carries a unique quality, a twist of super edgy EMO Rap fulfilling demands for heartfelt rhythm and punchy lyrics. The combination of tones in "The Abyss" brings the listener to a much-needed escape into a cinematic experience. As J.D. Salinger once beautifully stated, "Music… will save you when all else fails" and indeed, DAX's music can be that saviour.
Can anyone ignore his captivating rap? Absolutely not! DAX, a voice echoing the pulse of the US and Canadian-based culture, establishes himself as an artist in his own realm, emitting pure harmonic transcendence. Since his deeply rooted dedication to his craft by exploring his music. Insatiably check out "The Abyss" on Spotify, visit DAX's website, follow him and allow this virtuoso rapper to guide your playlist to a profound journey of music. Also, listen to our curated playlist.

---
4) MUNGMUNG – Internet Friends
MUNGMUNG, an independent artist hailing from Sydney, Australia, has released her new single "Internet Friends" which will undoubtedly captivate any listener's attention with its enthralling combination of alternative pop and hip-hop.
She delivers an impeccable performance, full of super edgy female vocals and skillfully crafted lyrics that showcase an authentic Australian-based culture. MUNGMUNG's sound is reminiscent of dynamic artists like Lorde and Lykke Li, and she is quickly becoming a force to be reckoned with in the genre.
What sets MUNGMUNG apart from other artists is her profound ability to create a unique atmosphere with her music, as evidenced by a listener quote praising her: "Her music is a sublime aural experience that transcends the ordinary and leaves you wanting more." With her undeniable musical prowess, MUNGMUNG is certainly carving her space in the industry.
Don't miss out on her impactful single "Internet Friends" – check it out today! To further support this burgeoning talent, be sure to visit her website, follow MUNGMUNG on Spotify, and listen to our carefully curated playlist featuring her striking artistry and addictive rap.

---
Eager to embark on a rhythmic exploration that grooves through the diverse realms of Hip Hop, the soulful sounds of…
About Author